Today, the Gospel is the story of Jesus in His hometown of Nazareth, reading from the prophet, Isaiah, "The Spirit of the Lord is upon me, because he has anointed me to bring glad tidings to the poor. He has sent me to proclaim liberty to captives and recovery of sight to the blind, to let the oppressed go free, and to proclaim a year acceptable to the Lord." And then Jesus responds by proclaiming "Today this Scripture passage is fulfilled in your hearing."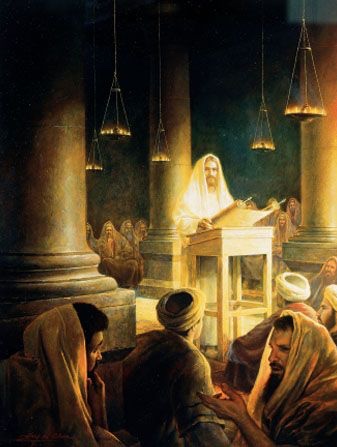 For me, this passage is almost a no-brainer. Like, duh, of course this passage is being fulfilled. This is Jesus! By this time in His ministry, Jesus has already turned water into wine in Cana, healed a royal official's son, cleansed the Temple in Jerusalem, and preached to thousands. Of course, this passage is being fulfilled!
But what happens next? If you read a bit further, you find out that the people were furious and tried to kill him. (Luke 4:28-30). Why the rejection?
Pretty simple. The people of Nazareth didn't want to change. They didn't want to set aside the notion that this man, Jesus, whom they had seen growing up in their midst, might actually be someone different than whom they were comfortable with Him being. Because with this proclamation, Jesus is calling the people of Nazareth to step out of their comfort zones and to embrace the presence of God in their midst.
And like many during Jesus' time, they said no.
And if we are honest with ourselves, this is the same reason that we often will reject Jesus.
Because this passage is not just about how Jesus is fulfilling the Scriptures, but also asking each of us to reflect on how well am I bringing about a "year acceptable to the Lord"?
What do I mean? Well, how are you sharing the "glad tidings with the poor"? Have you shared the JOY of the Good News in your words and actions that every man, woman and child is a beloved son and daughter of God and is precious in His eyes?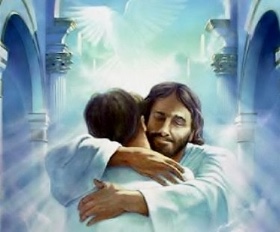 What about "proclaiming liberty to captives?" Have you shared the HOPE that God loves us so much that He sent His beloved Son to ensure that we would not be captives of sin and death, but are instead destined for eternal life?
How about "recovery of sight to the blind?" Have you shared with others how profoundly your FAITH has helped you to see that there is so much more to this life than acquiring money, possessions, and prestige?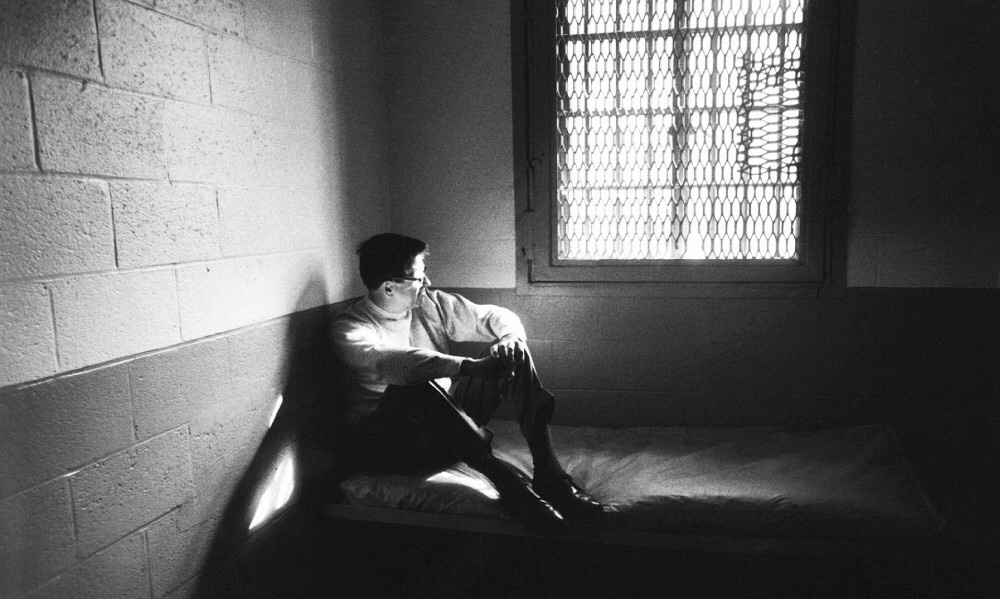 Or finally, "to let the oppressed go free." Have you reflected to others by your actions the PEACE that comes from living with, in and through Jesus each day, and how you are no longer weighed down by anxieties, cares or concerns because you know that you have a Father in Heaven who loves you and cares for your every need?
So how have you brought about the fulfillment of the Scriptures today?
I urge you to do the same as Jesus did.
Go and "proclaim a year acceptable to the Lord" so "Today this Scripture passage is fulfilled in your hearing."