We stand at the advent of Passiontide–that often forgotten, but intense time that occurs just prior to the beginning of Holy Week.
In some churches, all the statues and crucifixes are covered, and the absence of these signs make our worship space seem even more barren and forsaken.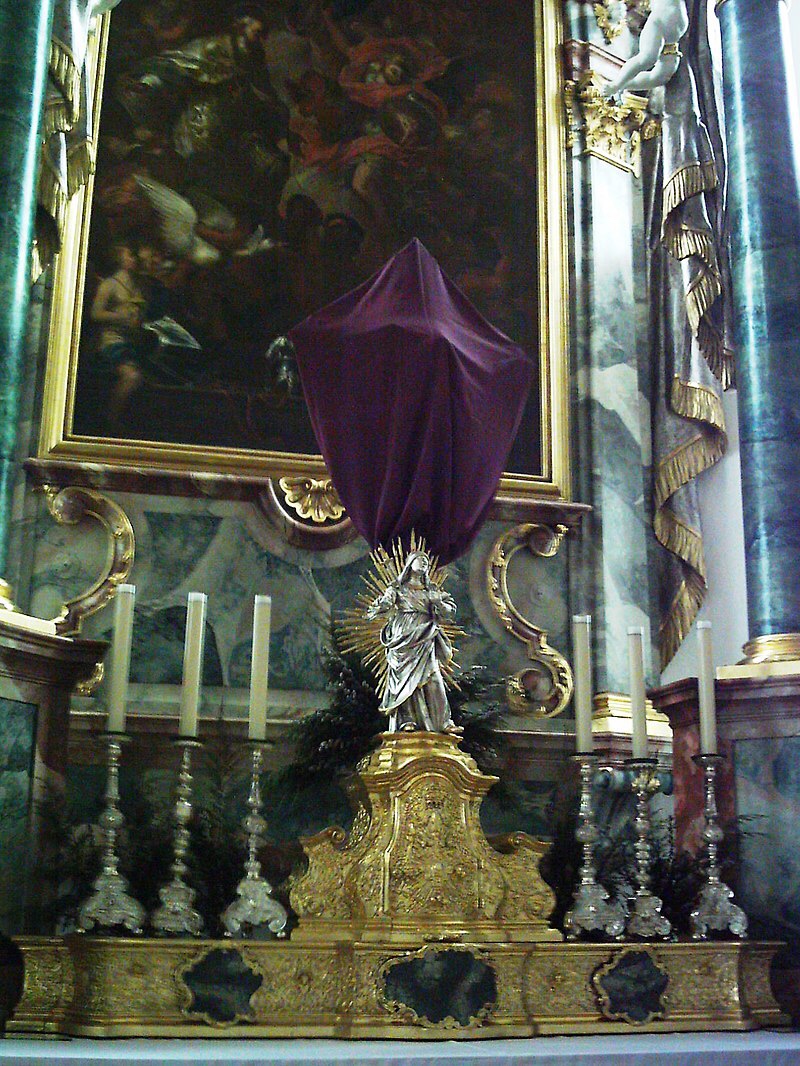 But that's actually the point. Passiontide is about stripping away anything, even good things like a crucifix, that might prevent us from being open to entering into the darkness and hopelessness and abandonment of the Way of the Cross.
And the Way of the Cross is becoming more apparent with each passing day, especially in the daily Scripture readings of the liturgy. Today is case in point as Jesus is being actively sought out and hunted by the leaders in Judea, and this persecution continues to increase until Jesus' arrest and betrayal and eventual crucifixion on Good Friday.
The purpose of Passiontide liturgically, with its close connection to Easter, is to help us recall and focus upon our own Baptism, when our souls were washed in the Blood of the Lamb, and our First Holy Communion when we first ate the fruit, and drank from the healing stream that flows from Jesus on the Cross, so that we, too, may die and rise again with Christ during this liturgical season.
This is why we undertake the Lenten disciplines of prayer, fasting and almsgiving, and make resolutions to grow spiritually during the 40 days of this season, and hopefully, those practices and resolutions are already bearing fruit in our hearts and minds.
But what about those who might not have been following those disciplines? Or what about the men and women who made resolutions, but because of one reason of another, they have either fallen by the wayside?
How can a person try to salvage their Lent and be ready to celebrate Easter?
One word.
Pivot.
In the business world, pivoting is when a start-up company decides to switch direction in how they make money after their first (or second or third) plan results in failure.
In the same way, we sometimes need to switch directions in our spiritual lives if we are struggling, or are failing to fulfill our spiritual resolutions.
One of the best examples of a "spiritual pivot" contained in Scripture is the story of Zacchaeus, a tax collector in Jericho.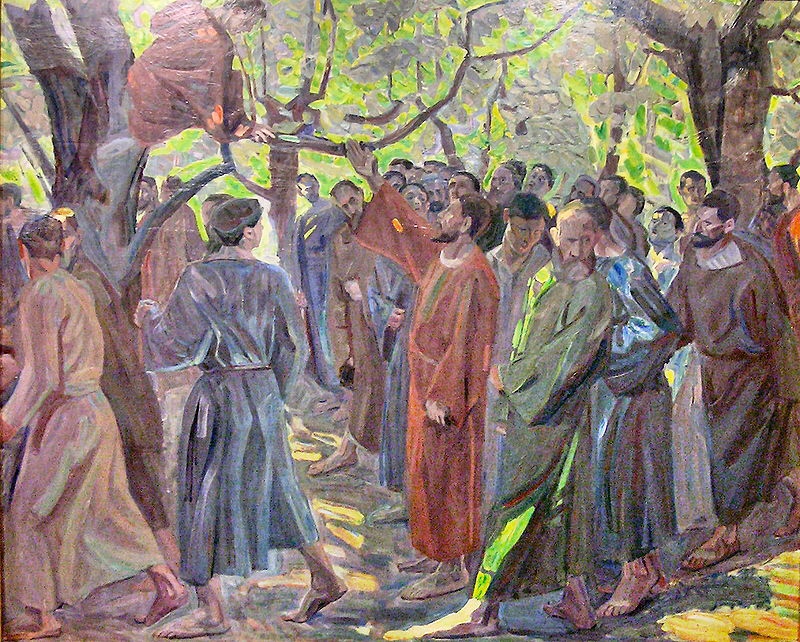 In Luke Chapter 19, we hear about how Zacchaeus was short in stature and unable to see Jesus through the crowd, so he then ran ahead and climbed a sycamore tree along Jesus' path. When Jesus reached the spot he looked up at the sycamore tree, addressed Zacchaeus by name, and told him to come down, for he intended to visit his house. The crowd was shocked that Jesus, a religious teacher/prophet, would sully himself by being a guest of a sinner.
But what was truly astonishing was not just that Zacchaeus welcomed Jesus and held a huge feast for Him at his house, but that in the midst of this celebration, Zacchaeus declares that he is donating half of his wealth to the poor, and then he goes even farther by stating that if he has cheated anyone, then he will pay them back four times over!
Zacchaeus' heart was fundamentally changed in his encounter with Jesus, and Zacchaeus readily embraced the new life Jesus offered him.
Here is the essence of what a pivot can do for us in our spiritual life.
But an even more important lesson from the story of Zacchaeus is that it is never too late to pivot.
Jesus is always ready to offer us an opportunity for new life–if we but turn to Him.
So if you are someone who wants to really double down and try to make these last 10 days of Lent something that could help you experience new life spiritually, then pivot.
Jesus is waiting for you.