I often am asked by people how it possible that the "care of the one" could possibly result in the "care of the whole." The "Care of the one is care of the whole" is the idea that caring holistically for the needs of the one person, actually results in the eventual care of the whole community.
Now in a world that is so completely captivated and focused upon the amount and number of people that can be influenced and impacted by our efforts, this "care of the one is care of the whole" idea is absolutely paradoxical in nature. This is especially true for anyone like myself who is involved in ministry that seeks to provide holistic care of all four dimensions of the human person–their intellectual, pastoral, human and spiritual dimensions) for those to whom we have been entrusted, but also are responsible for ensuring care is given to the entire community.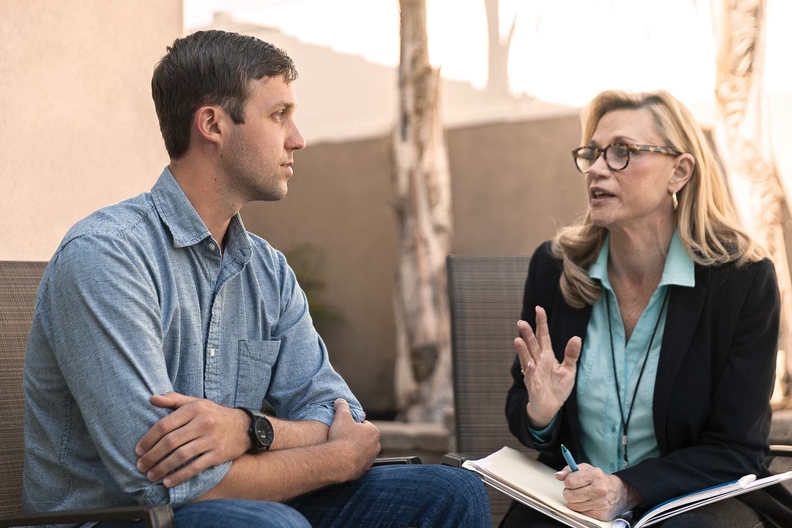 Cura Personalis–Care for the Whole Person
This idea of holistic care is not new, but little is written about the Ignatian-Jesuit characteristic of cura personalis, which is Latin for "care for the whole person." Cura personalis comes down to respect and care for all that makes up each individual. This means that care and consideration should be given to our entire human makeup–our talents, gifts, abilities, physical attributes, personalities, desires, emotional needs, faith, and intellect–all are equally worthy of care and attention.
Unfortunately, not many people are aware of this idea of the care of the whole person other than intuitively. This is mainly because our culture, and this includes communities of faith, focus upon specific aspects of formation vs the formation and integration of those various aspects. For example, when the intellectual is stressed, but not the spiritual, or the emotional vs the physical, etc. But when the lack of a holistic focus is experienced, the result is that people experience a lack of authenticity in the care they receive (even if that is not the intent of the person offering the care), and this leads a person often to go seek care elsewhere.
Unfortunately, most people who are seeking are mostly unaware that this is what is going on within, and the result is they end up continuously dissatisfied and disappointed, and continuously long for something more, but aren't quite sure what the "more" is, and this leads to an increase in anxiety and lack of peace as the search continues, and results unfortunately in many depressed and very unhappy people who then seek a way to numb the pain of not being known and cared for. (This sound like anything that is going on in our world right now?)
The Personal and the Corporate
I have recently been having a very engaging conversation on an offshoot of this topic in the OSVInspire Forum (to join in the conversation, check out
https://osv.hivebrite.com/topics/10208/feed ) where I recently posted:
"You balance the personal and corporate through accompaniment and empowerment. What do I mean? Through accompaniment we focus one-on-one and developing those personal relationships where we are each known and cared for. As we accompany, we also form and empower those same young adults to then reach out themselves. Small groups then become integrated with other small groups, and so on. The key for both accompaniment and empowerment though has to be an intentionality of vision by parish communities for the involvement of the whole community in this endeavor where each person is known, loved, accompanied and empowered to know, love and serve God and the the entire Body of Christ."
The response by others on the forum (and elsewhere I have had conversations like these) has been whole-hearted agreement and the expressed desire to make this seeming paradox real in their lives and the lives of their communities. The reality of this enthusiastic reception should be an indicator of the TRUTH of this seeming paradox (that it is only in the care of the one that we can care for the whole community), but too often people doubt the veracity of this because so few people have experienced it, and also because the answer to the accompanying question–so HOW do we go about it?–is so difficult to answer.
Personal Experience of Cura Personalis
I am a graduate of Marquette University in Milwaukee, Wisconsin. During my time at Marquette, I had the great privilege and joy of coming to know many of the Jesuit priests who were in community there, but there was one in particular, Father Mike Zeps, SJ, who changed my life forever.
Because this idea of the care for the one becoming care for the whole is what exactly what Fr. Mike did in my own life.
Fr. Mike just retired last month after finishing forty years as a history professor at Marquette in the fall of 2018. He taught classes ranging over several continents and centuries: modern Europe, both halves of Western Civilization, European intellectual history, and American military history. He published the monograph Education and the Crisis of the First Republic—on post-war Austria—and continues to work on a photographic and historical survey of public housing in Vienna and its association with Nazi architecture and politics.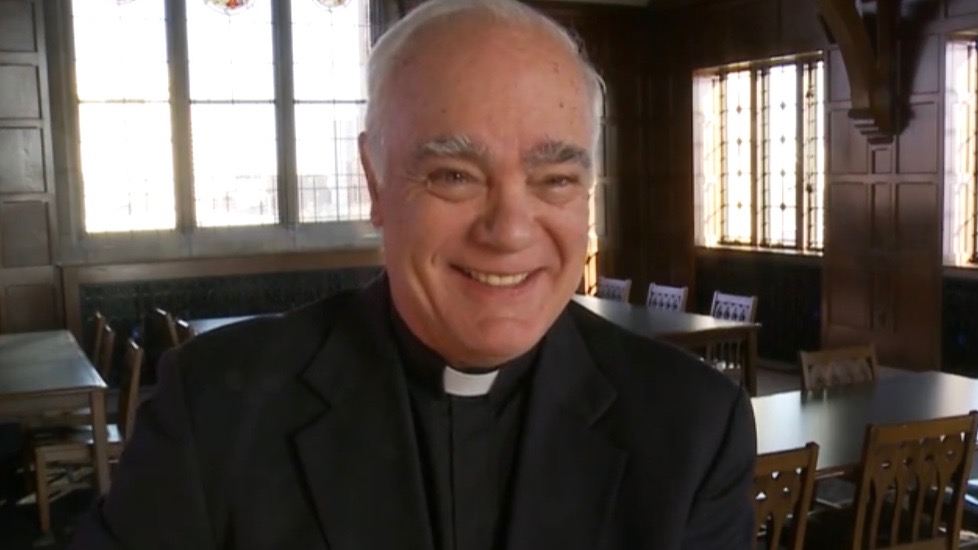 He also has served for many years, (and continues to be) the resident minister in an all-female residence, Cobeen Hall. He has been responsible for weekly masses at Joan of Arc Chapel and in Cobeen, and was asked to deliver prayers to begin and end countless campus occasions, particularly as Chaplain for the Army ROTC program. He has married—and buried—many students and former students.
Besides his being a Jesuit priest, Fr. Mike's great love is music. He plays "Ashokan Farewell" at the beginning of the MU History Department video, "History Matters," and has been a long-time member of the Marquette University Symphony Orchestra, and also plays in numerous ensembles at the university and in the community, and has performed at many weddings, campus gatherings, and off-campus events.
I share all of this about Fr. Mike because it was in the myriad of his various roles at Marquette that our paths continuously and consistently crossed. First in the Cobeen Residence Hall when I first got to know him as a rabid Packer fan (and this was before the Super Bowl days of Brett Favre and Aaron Rodgers!); in the course of his serving as Chaplain for the Army ROTC program of which I was a part; in the midst of his being responsible for weekly Mass in Cobeen in which I was part of the liturgy planning team; as a fellow musician in the Marquette symphony (I played trumpet); as a history professor when I was a student in his Intellectual History course; and eventually as a friend and adopted member of his extended family as I was invited to his sister's home for Thanksgiving and other meals, and also walked alongside them as both of Fr Mike's parents left this life to go on to their eternal reward.
It was in all of these different places, and in the midst of sharing life and friendship where our paths intersected, that I came to be known and loved and cared for. But the greatest love that Fr. Mike demonstrated for me was in his continuous gentle challenge to allow myself to be known and loved by the very One who had created me. And then by continuing to encourage me to respond and say yes to the invitation that God was sharing by being willing to embark upon the adventure and journey of a lifetime–wherever that path might lead–alongside the One Person who would–if I let Him–ensure that I would become fully who He created me to be from before even time began.
Although Fr. Mike and I had many talks (and walks!) over the years, he most profoundly did all of this for me by simply modeling this in his own life. He has given his yes to our Lord and has been living out his life as a Jesuit priest for more than half a century. Yet that yes was not to the exclusion of his talents and gifts, but rather as a full embrace of all the intellectual, pastoral, human and spiritual aspects of who Fr. Mike is–and I saw this lived out in his priesthood, which encompassed all of his roles as professor, minister, counselor, chaplain, and musician.
Fr. Mike's courage to live out his personal vocation gave me the courage to say yes and strive to live out my own. And this is the essence of how cura personalis results in care for the whole, for when you have experienced such love and care for yourself, you then will refuse to settle for anything less than that kind of love and care ever again. But not only that, you also become passionate and filled with the desire to ensure that everyone whom you encounter will have that similar experience as well.
Commitment to Care for the One
So how can we help others have an experience like I did? So that they, too will be willing to focus upon the care of the person, knowing that in the end it will lead to care for the whole community?
Three words. Relationship Based Ministry.
Relationship Based Ministry is simply one of the latest terms being used to describe what the practice of "cura personalis" looks like. Where you engage in encountering the person, spend time in listening and coming to know them, and then loving them enough to accompany them on the journey that is life.
It is exactly what Jesus did. The Samaritan Woman. The Women Caught in Adultery. Mary Magdalene being healed of her demons. Zacchaeus. Mary and Martha. Lazarus. In all of these stories, we see how He encountered the individual, came to know them, loved and cared for them, and then called them to live life poured out for the love of others.
And Jesus calls each of us to love like He did in our own lives.
Unfortunately, too often we fail to love. We do this for many reasons–our brothers and sisters in Christ annoy us, inconvenience us, cause us pain, or are just downright disagreeable people at times.
But if when we get right down to it and are honest with ourselves, aren't we all that way?
But all it takes is for one person to know and love us as we are, and are able to see us as we can be, and then they love us enough to help us become that person. Not for their benefit, but for our own.
Because that is what love is–willing the good of the other–sometimes even more than they want it for themselves.
The Care of the Whole Body
St. Paul tells us in 1 Corinthians 12:12, "…the body is one and has many members, and all the members of the body, though many, are one body…"
And this is where the commitment to the one become care for the whole. Because in loving and caring for you, I am also loving and caring for a person that you will love and care for, and then you loving and caring for that person will help them love and care for another, and so on and so on.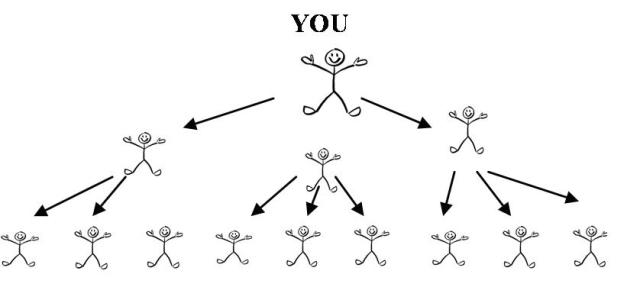 This entire concept was popularized in the idea of "Pay It Forward"–where we are encouraged to do "random acts of kindness" for others in the realm of belief that what we "pay forward" eventually comes back to us. Nothing really wrong with the essence of this idea, but I am suggesting that it is only through intentionality, not randomness, that the true power of something like "pay it forward" reveals itself.
Relationship Based Ministry, the practice of intentionally loving and caring for another over time, bears fruit over the long haul by producing an eventual harvest in which the whole body is eventually loved and cared for because of the one. And that is how that seeming paradox becomes a reality.
Go and Do Likewise
Jesus did relationship based ministry, and so can each one of us.
How do I know for sure? Fr. Mike Zeps.
So, today, go and do likewise like Christ. And like Fr. Mike did for me and for so many others throughout his forty years at Marquette.
Go love and care for the one today, and then watch the abundance of the harvest that it will bring for the whole.
I promise, you will not be disappointed.
If you are interested in seeing and listen to Fr. Mike play the violin in the video that I mentioned above, you can see it here on YouTube.
Christina Semmens is a Roman Catholic author, blogger, speaker and mentor. She currently lives in Fort Payne, Alabama where she strives to live out a life of authentic discipleship in the pursuit of holiness while encouraging, teaching and accompanying others in striving to do the same. You can find out more about Christina and her ministry efforts at www.sayyestoholiness.com. Or sign up up for her weekly Say Yes to Holiness newsletter here.