"Whoever does not take up his cross and follow after me is not worthy of me."
These words from the Gospel always give me strength and encouragement, rather than condemnation or fear of judgment, particularly when I am faced with changes in my life like are going on right now in the aftermath of my mom having a stroke. 
When I'm faced with my cross—the one God has personally prepared especially for me, and what He will use to transform me into the saint He created me to be, I still have to be willing to take it up.

Additionally, so as to truly and fully be able to try to pick up and carry my cross, I must strive for what Father Francis Fernandez, author of the series, In Conversation with God, describes as "a completely unfettered detachment, a freedom of heart that is not hampered by sadness or regret, which would only lead to a half-hearted self-giving… nothing is gained by half measures, by a decision made with a divided heart." 
In other words, I must say yes. 
And I must say yes with the fullness of my being—my whole mind, my whole soul, my whole heart—all that I am capable of giving in this moment, knowing that if I give all that I can, our Lord will make up for any lack of mine through His own graces.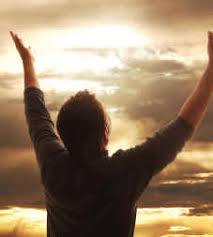 But when I truly and fully say yes to carrying the cross our Lord places before me, I am being transformed into a saint.
But that's not all!
Because all crosses are designed not just for our own sanctification, but to help others as well. Because in the carrying of my own cross, I can become, just like my Lord, a sign and witness to others of God's love and mercy in the world. 
Our Lord said, "Unless a grain of wheat falls into the ground and die, it abides alone, but if it dies, it brings forth much fruit." 
Just like that grain of wheat can bring forth an ear heavy with corn at harvest, I, too, can bring forth a multitude of witnesses who can attest to the transforming power of God's love! What a wondrous grace!
But even if I still hesitate to pick up and carry my cross, my Beloved smiles in understanding and He gives me exactly what I may need for that day to strengthen my resolve and give me the ability to say yes for that day. 
He does this either through the gift of His very Self that is found in the sacraments, or by sharing with me the stories of those who came before me and who transformed the world by their yes—the stories of the saints—so as to inspire me to persevere in the midst of the uncertainty that may surround me at the very moment He is molding me into His new creation. 
For the great grace given to us by our Lord, is the opportunity to allow my yes to help bring about an opportunity for others to have the chance to be transformed as well – – providing they say yes, too.
And that is the nature of the journey, isn't it? To either pick up our crosses and be transformed through them and by them and with them (because our Lord is always there with us throughout); or to reject the crosses, and in so doing, we also reject the opportunity to become more like Him whom we should love above all things. 
So in the midst of change and all the inherent challenges, chaos, uncertainty and restlessness that comes with it, we need to never forget that the purpose and meaning in the midst of change can be found by doing a very simple thing–remember your why. 
Why are you here in this time and place? 
To become like Him whom we love with all our heart and mind and soul. 
To become perfect like He is perfect. To become saints.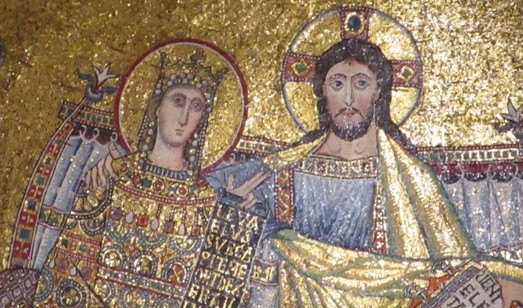 So my prayer for myself, and for each of you today is: 
Lord, help me to be open to whatever and however you are molding me. Even though I may not understand exactly why You are doing it in this way! Help me remain steadfast in my belief that why are doing this is because you love me enough to not leave me where I am, to not leave me as less than "perfect as you are perfect," but rather desire to mold me and shape me into a vessel capable of holding your Love, and abundantly sharing it with others in the hope that we may all sit down together with you someday at the Eternal Banquet table in heaven where sorrow, sickness and death will be no more. Amen.
May we each pick up our cross today and do WHATEVER IT TAKES, so we can yell resoundingly aloud in the presence of the Master of Death, NOT TODAY. 
Know of my prayers for each of you as we continue to journey along the Way on which our Lord has already walked, and as He continues to walk beside, and amongst us, all the way unto eternity.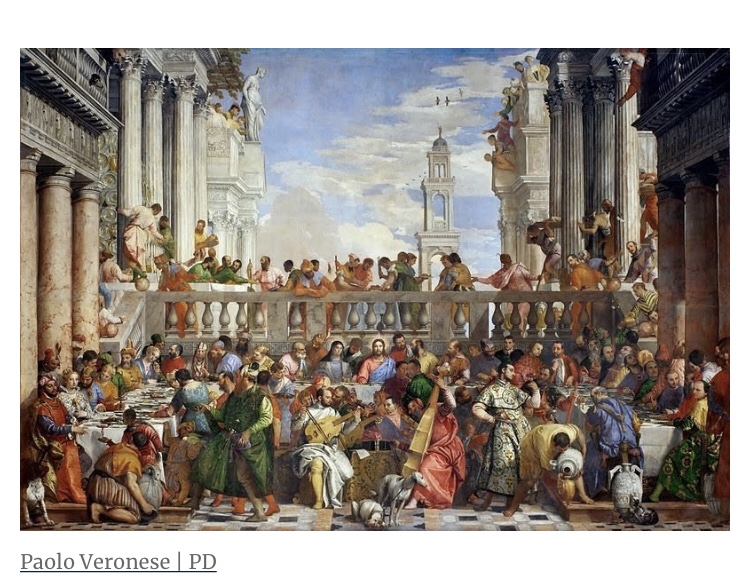 God bless each of you until next time! 
Christina Semmens is a Roman Catholic author, blogger, speaker and mentor. She currently lives in Fort Payne, Alabama where she strives to live out a life of authentic discipleship in the pursuit of holiness while encouraging, teaching and accompanying others in striving to do the same. You can find out more about Christina and her ministry efforts at www.sayyestoholiness.com. Or sign up up for her weekly Say Yes to Holiness newsletter here.
PS–My mom continues to make progress each day, so thank you for your prayers, and please keep them coming!