Bishop Robert Barron posted a video for the first week of Advent that beautifully describes what we should be about in the spiritual life, particularly as we begin a new liturgical year in Advent.
First Things First
What struck me most though is that when Bishop Barron asks us to consider, "What is the highest mountain in your life?" his question is similar to the one I ask of myself, and others, which is "Are you truly putting first things first in your life?"
I have written several articles about this concept of "first things first", but simply, the idea is that we are called to examine our lives critically and determine if God is truly the first priority in our lives, and if not, to make the adjustments necessary in order for that to happen.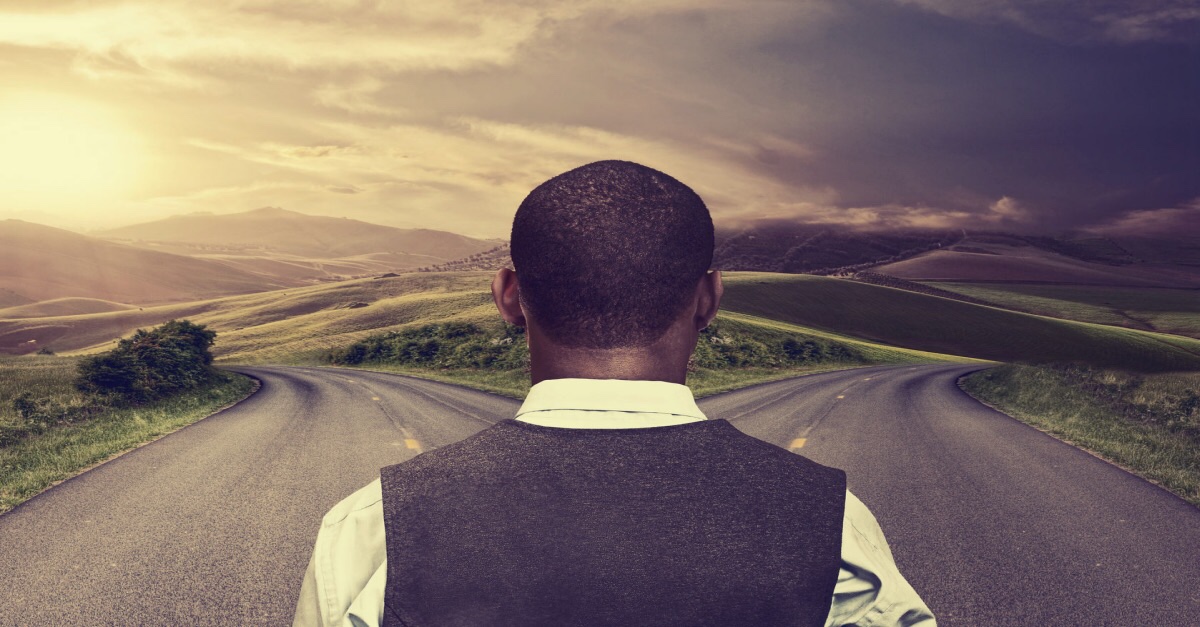 Jumbled Priorities
The biggest challenge for putting first things first in our lives tends to be we have jumbled priorities.
What do I mean?
Simply, we think that we have particular priorities, but when we look at our daily routine, it quickly becomes apparent that what we thought was a priority, isn't.
For example, we might say that exercise is a priority, yet we never have an established time that we work out, so we sometimes miss a workout.
This reality actually reflects that other things, not exercise, are priorities. So even though we think that exercise is one of our priorities, it really isn't.
The same hold true when applied to our spiritual life.
4 Steps For Putting First Things First
So if God is my first priority, what are the four things that I will I be doing each day?
If we look to the example of the saints who have gone before us, there are four practices that should be part of every day: daily prayer and meditation, living the life of grace by frequenting the sacraments, striving to grow in virtue, and abandoning ourselves to God's will.
If we are not being attentive to one or more of these practices, particularly daily prayer and meditation, then we probably are not living with God as our first priority, and we need to look at making some adjustments.
So what might we do?
Schedule a time of daily prayer—and stick to it!
Go to Mass more than once a week.
Set a daily resolution to do something small and concrete that will help you grow in virtue, like refraining from making a snarky and uncharitable comment to someone (a bad habit of mine!) who is struggling to do something that seems like it should be easy for them to do.
Or set aside any anxiety about money or obligations by reminding yourself frequently that God works to the good in all circumstances, even in those we do not like, did not choose and can not change—for those who love Him.
Go Further Up and Further In
These are just a few ways that you can go about putting "first things first" in your life, but if you are looking to get more serious, and to "go further up and further in" with your spiritual life, check out my First Things First online course.
I designed it specifically to help people make those practical adjustments in the midst of daily life as it focuses upon establishing the habits necessary to assist you in reducing anxiety and stress, and bringing about peace in your mind, heart and soul.
And what could be a better priority than that for this Advent season?
So if you desire to make God the highest mountain in your life and to develop the habits that will help you to truly put God first in all things, go sign up for First Things First.
It might be just the thing you need to make this Christmas the best one ever.
PS–And as a Thank You for following my blog, simply use the discount code, FACEBOOK, to get a substantial 60% discount.
Christina Semmens is a Roman Catholic author, blogger, speaker and mentor. She currently lives in Fort Payne, Alabama where she strives to live out a life of authentic discipleship in the pursuit of holiness while encouraging, teaching and accompanying others in striving to do the same. You can find out more about Christina and her ministry efforts at www.sayyestoholiness.com. Or sign up up for her weekly Say Yes to Holiness newsletter here.