In the last two weeks, I have been fighting the COVID-19 virus, and subsequently, I have gotten WAY behind on releasing the numerous podcasts that I had gotten done in the wake of the Say Yes to Holiness Summit. Beginning today, I am going to attempt to release one podcast episode a day–either from Summit podcast interviews, or my own Say Yes to Holiness podcasts. My prayer is that you find each of the podcast episodes to be of great encouragement, inspiration and support in the midst of the continuing pandemic and in your pursuit of holiness.
Today's episode with Fr Chris Alar, MIC, is probably one of the most timely that I conducted, and I hope that you find it to be as rewarding and enjoyable a conversation as I did, particularly because of the importance of the topic–surviving the suicide of a loved one. This is even MORE important in our current circumstances as suicide rates in the midst of the pandemic have gone up 600%, so there is a great deal of suffering that is being undergone all around us, so please listen and use the information wisely to help ease the suffering of those around us.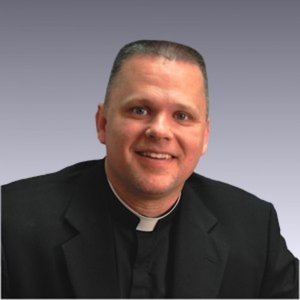 Father Chris Alar, MIC, is a member of the Marian Fathers of the Immaculate Conception, the religious community entrusted with spreading the message and devotion of Divine Mercy. He wrote and produced the popular "Divine Mercy 101" DVD, and is an international speaker and a regular host and guest on EWTN. He also hosts the online "Divine Mercy Matters" series at DivineMercyMatters.org. He currently serves as "Fr. Joseph, MIC," the director of the Association of Marian Helpers, and is the head of Marian Press, located in Stockbridge, Massachusetts, home of the National Shrine of The Divine Mercy.
In this special episode of the Say Yes to Holiness podcast, which is part of the Summit Speaker 1 on 1 Interview Series, Christina and Father Chris continue the conversation begun during the Say Yes Summit and highlight Father Chris' efforts to help others deal with the aftermath of a loved one's suicide, rooted in his own experience of the aftermath in the wake of his grandmother's suicide. Fr Chris' own journey resulted in his asking the difficult questions that many ask in the wake of a suicide, like whether those who take their own lives automatically lose their salvation? Or how can we help those who have lost a loved one to suicide?
The searching for answers to those questions and by drawing upon the teaching of the Church's message of Divine Mercy, Father Chris co-authored a book with his Marian brother, Father Jason Lewis, MIC, entitled, After Suicide: There's Hope For Them And For You in which they share two messages of hope for readers–hope for the salvation of those who've died by their own hand, and there's hope for the healing of those whom they've left behind.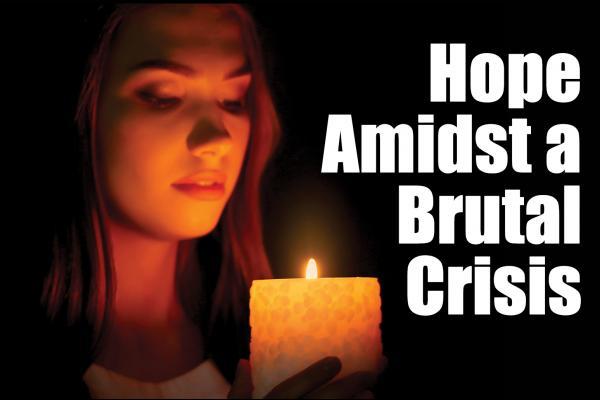 This book is a must-read for all those trying to make sense out of such a difficult subject. Remarkably, the spiritual principles of healing and redemption apply not only to a loss from suicide, but by any means of death.
In addition, Father Chris and I talked about the current challenges facing our society, and the great hope afforded all people through His Divine Mercy.
I pray that you find this conversation with Father Chris as engaging and illuminating as I did, and that it fills you with great hope, peace and encourages you to radiate the light of holiness with others.
Listen to this special episode of the Say Yes to Holiness podcast
Or you can watch the interview here on the Say Yes to Holiness YouTube Channel
You can connect with Father Chris Alar, MIC and learn more about his work at his website: https://www.suicideandhope.com/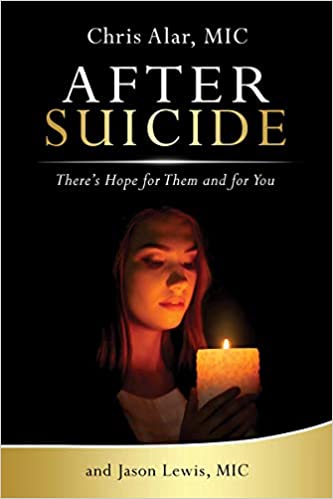 Or purchase his book here on Amazon: After Suicide: There's Hope For Them And For You
The Say Yes to Holiness Transformation Online Summit had more than 30 speakers and panelists come together to focus upon the question of how to "Pivot Towards Our Best Selves" in these challenging times. To access all of the FREE content from the Summit, go to the Say Yes to Holiness YouTube channel to access the Say Yes Summit Speaker Video Playlist, the Summit Discussion Panels, and the Summit Speaker 1 on 1 interviews as they are released.
Christina Semmens is a Roman Catholic author, speaker, and coach and host of the Say Yes to Holiness podcast. She currently lives in Fort Payne, Alabama where she strives to live out a life of authentic discipleship in the pursuit of holiness while empowering, teaching and accompanying others in striving to do the same.
If you want to learn more about how to embrace the life God created you for and discover more purpose, peace and abundance in your daily life, then  click to join the Say Yes to Holiness TODAY Facebook group or send an email to: christinasemmens@gmail.com. 
You can also Text to Join the Say Yes to Holiness email list by texting SAYYESTOHOLINESS to 66866 or sign up for the weekly Say Yes to Holinessnewsletter here. You can also listen to additional episodes of the the Say Yes to Holiness podcast or learn more about her ministry efforts at: www.sayyestoholiness.com and www.christinasemmens.com