In the last couple of months, the film Ford v Ferrari has been playing frequently on HBO.
For those who are unfamiliar, Ford v Ferrari follows the story of a determined team of American and British engineers and designers, led by automotive designer Carroll Shelby and his British driver, Ken Miles, who are dispatched by Henry Ford II and Lee Iacocca with the mission of building the Ford GT40, a new racing car with the potential to finally defeat the perennially dominant Ferrari racing team at the 1966 24 Hours of Le Mans race in France.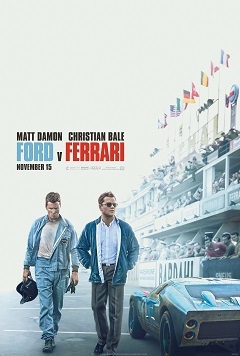 I was excited to see the movie come out on HBO as I had thoroughly enjoyed seeing it last December in the theater (yes, it was not that long ago during which we still could go see movies!), and I wanted to see if I would enjoy the movie as much as I remembered enjoying it the first time.
Since that second watching of the movie, I have probably subsequently now watched Ford v Ferrari another 10-15 times. It has actually gotten to be kind of a joke in the house that each time someone comes into my study, and the tv is on, then Ford v Ferrari is on as well.
Now, it took me a while to figure out exactly WHY I would freely choose to keep watching this movie if I there was nothing else playing on tv that interested me.
But I think I finally pegged what it is that keeps bringing me back the other day.
Carroll Shelby makes a small speech near the beginning of the movie that seems to be of almost no consequence, but it captures the essence of what draws me in.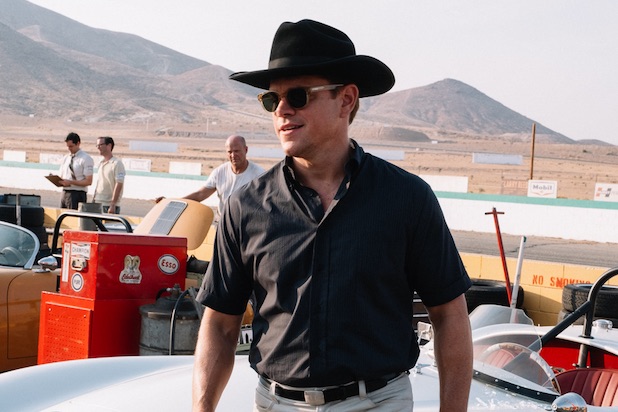 In that scene, Carroll says:

"It's a truly lucky man who knows what he wants to do in this world, because that man will never work a day in his life. But there are a few, a precious few, and hell, I don't know if they are lucky or not, but there are a few people who find something they HAVE to do. Some thing obsesses 'em. Something that if they can't do it, it's going to drive 'em clean out of their mind."

I realized that it is the portrayal of the pursuit for that "something" and the subsequent accomplishment of it—in this instance, the pursuit of creating a car capable of, and then actually beating Ferrari's best race cars head to head at the LeMans 24 hour race held in France—that continues to keep sucking me in and has me watching the movie over and over again.
So why might this concept and portrayal be so appealing to me, you may ask?
Because it is similar to our pursuit of, and journey towards holiness. The chase towards greatness against all odds, overcoming every challenge and setback, and in the process, take great risks, but finally fighting on to victory.
For to pursue holiness is to borrow the words of Carroll Shelby, to be a person who is pursuing "something that obsesses "em, and if they can't do it, it'll drive 'em clean out of their mind."
This is the type of "craziness" that is often associated with saints. People so driven to love God and to love others as He has shown us how to do, that the world looks at them and declares them "crazy."
But for anyone in pursuit of holiness, and on the journey towards it, you know that what is really going on is that you are "crazy with love."
And love plays a significant role in the Ford v Ferrari movie, especially the respect, admiration, working partnership and loving friendship that existed between Carroll Shelby and Ken Miles.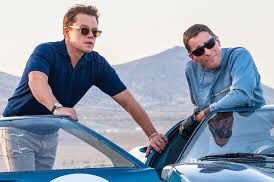 The movie shows through different scenes each of the men's flaws as well as their strengths, but it emphasizes how it was only together, and trusting each other to do what they do best, that they were able to achieve what was once considered an impossible feat.
It is the friendship between Shelby and Miles that serves as the scaffolding of the story which is built upon the cornerstone of the pursuit of racing greatness.
But the final piece that makes the movie so satisfying is a larger discussion that most often happened between Ken Miles and his son, Peter, about racing "the perfect lap."
The perfect lap in racing is the perpetual pursuit for perfection. To take every turn on the proper line, to make every gear change at the right moment, and travel at the maximum speed that the engine is capable of.
In one scene when Ken is sharing this vision his son, Peter says to his dad, "You can't make every lap perfect." And then Ken replies, "But I can try."
And that is the essence of the spiritual journey.
To try to race the perfect lap as you seek greatness in the company of a good friend.
This is why I'll probably keep watching Ford v Ferrari. To keep being inspired and encouraged to pursue greatness; trying to race that perfect lap; and striving to do it alongside good friends.
So in the week ahead, I invite you to watch Ford v Ferrari for yourself and see whether or not it doesn't become one of your favorite films—just like it has for me.
But even if you don't find yourself to be inspired by Ford v Ferrari like I was, I still invite you to strap in alongside me in the pursuit of holiness as part of the Say Yes to Holiness Movement.
Become one of "those precious few" who are obsessed by the idea of holiness and are driven to do whatever it takes to be the saints God created you to be and to embrace the life He desires for each of us—lives of purpose, peace and abundance.
I can guarantee that it's going to be the ride of lifetime.
Just SAY YES.
Christina Semmens is a Roman Catholic author, speaker, and coach and host of the Say Yes to Holiness podcast. She currently lives in Fort Payne, Alabama where she strives to live out a life of authentic discipleship in the pursuit of holiness while empowering, teaching and accompanying others in striving to do the same.
If you want to learn more about how to embrace the life God created you for and discover more purpose, peace and abundance in your daily life, then make sure to get a copy of Christina's book: Say Yes: Discovering Purpose, Peace and Abundance in Daily Life, and become part of the Say Yes to Holiness Movement by clicking to join the Say Yes to Holiness TODAY Facebook group or learn more about the Say Yes to Holiness Movement on the web, or you can simply send an email to: christinasemmens@gmail.com.
You can Text to Join the Say Yes to Holiness email list to receive the Say Yes to Holiness Newsletter, be notified whenever Christina posts, and find out about upcoming events by texting SAYYESTOHOLINESS to 66866 or sign up for the weekly Say Yes to Holiness newsletter here.
You can also listen to episodes of the Say Yes to Holiness podcast here. You can learn more about her ministry efforts at: www.sayyestoholiness.com and www.christinasemmens.com