One of the Say Yes to Holiness Summit panelists who participated in this spring's Say Yes to Holiness Tranformation Online Summit was Justin Randsdorp. Justin studied Kinesiology at Liberty University and received his Master's of Occupational Therapy from Thomas Jefferson University, and now runs his own OT practice, Functional Freedom, LLC.
Functional Freedom LLC was founded by Justin and his wife, Kourtney, in 2018. Their vision for Functional Freedom was inspired by the eminent need they see for Occupational Therapy to return to its roots: function in a person's natural environment. They believe that a patient can benefit from consistency with their therapist, a concept lacking with larger rehabilitation companies. Functional Freedom seeks to assist people in regaining function which can ultimately set them free and ensure the greatest quality of life!
In this special episode of the Say Yes to Holiness podcast, Christina and Justin continue the conversation begun during the Say Yes Summit, exploring how it is that openness to continuous conversion is applicable in all areas of our lives because "You can't go beyond what your're taught."
This realization in his own struggles in his health journey has galvanized Justin to share what he has learned with others, particularly other men. Justin focuses upon coching busy, successful men to crush health goals through biohacking, so they become UNSTOPPABLE. And in so doing, their potential as men is fully unleashed into the world in its magnificent and glorious splendor, for as Justin shared, "Men love to be good at something."
Justin brings this all about in the Unstoppable Man Health Plan by helping men optimize the four foundational pillars: physical, mental, social and spiritual wellness. He helps them connect the dots, get to the root cause of any barriers or symptoms, and optimize their hormones and cellular health. Justin firmly believes that feeling "okay" or "good" is not enough… rather, every man is made to be UNSTOPPABLE.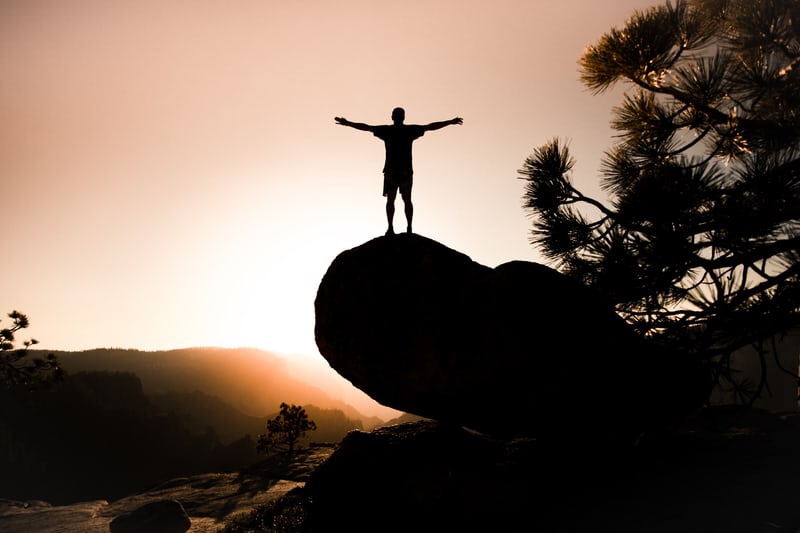 What I learned during my conversation with Justin was truly illuminating, especially in having a deeper appreciation, admiration and respect for all the men in my life. So I invite each of you to pull up a chair, or go for a walk as you listen to my conversation with Justin, a true pioneer in the field of men's health and wellness.
I pray that you take the time to listen not just for your own edification, but out of a deep love for every man in your life.
Listen to this special episode of the Say Yes to Holiness podcast
Or you can watch the interview here on the Say Yes to Holiness YouTube Channel
To find out more about Justin, check out his webpage here: Functional Freedom, LLC
To learn more about the Unstoppable Man Health Plan: Check out the Facebook page here
The Say Yes to Holiness Transformation Online Summit had more than 30 speakers and panelists come together to focus upon the question of how to "Pivot Towards Our Best Selves" in these challenging times. To access all of the FREE content from the Summit, go to the Say Yes to Holiness YouTube channel to access the Say Yes Summit Speaker Video Playlist, the Summit Discussion Panels, and the Summit Speaker 1 on 1 interviews as they are released.
Christina Semmens is a Roman Catholic author, speaker, and coach and host of the Say Yes to Holiness podcast. She currently lives in Fort Payne, Alabama where she strives to live out a life of authentic discipleship in the pursuit of holiness while empowering, teaching and accompanying others in striving to do the same.
If you want to learn more about how to embrace the life God created you for and discover more purpose, peace and abundance in your daily life, then make sure to get a copy of Christina's new book on Amazon: Say Yes: Discovering Purpose, Peace and Abundance in Daily Life, and become part of the Say Yes to Holiness Movement and participate in the Say Yes to Holiness Today 40 Day Challenge by clicking to join the Say Yes to Holiness TODAY Facebook group or learn more about the Say Yes to Holiness Movement on the web, or you can simply send an email to: christinasemmens@gmail.com. 
You can Text to Join the Say Yes to Holiness email list to receive the Say Yes to Holiness Newsletter, be notified whenever Christina posts, and find out about upcoming events by texting SAYYESTOHOLINESS to 66866 or sign up for the weekly Say Yes to Holiness newsletter here.
You can also listen to episodes of the Say Yes to Holiness podcast here. You can learn more about her ministry efforts at: www.sayyestoholiness.com and www.christinasemmens.com