This last week, I was part of the radio show, Southern Catholic Living, which is co-hosted by Alex Kubik. Alex is the Director of the Office of Discipleship and Mission for the Diocese of Birmingham in Alabama, and in addition to being a good friend, he also was gracious enough to serve as a panelist for the Say Yes to Holiness Tranformation Online Summit held earlier this year.
In addition to supporting missionary discipleship at all levels of mission and ministry, his office also provides service for young adults and campus ministry. Alex has over twenty years experience in Catholic ministry, but he is most passionate about developing and supporting small Christian communities.
Alex is a native of New Jersy and he and his wife, Joy have 5 children, and relocated to Alabama over three years ago.
In this special episode of the Say Yes to Holiness podcast, Alex and Christina continue the conversation begun during the Say Yes Summit, about the joys and challenges of discipleship, mission and sharing the Good News in our world today.
I hope you enjoy listening to our conversation and gain as much inspiration and encouragement I did.
Listen to this special episode of the Say Yes to Holiness podcast
Or you can watch the interview here on the Say Yes to Holiness YouTube Channel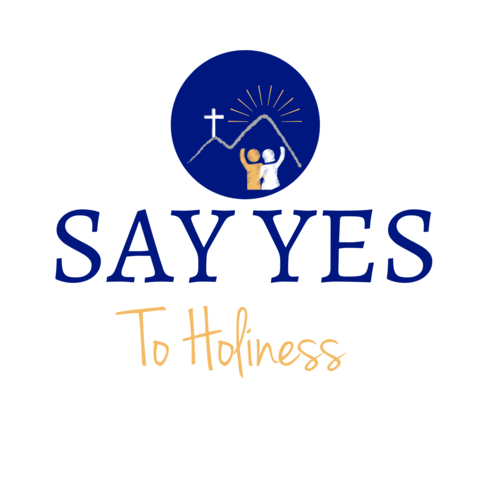 The Say Yes to Holiness Transformation Online Summit had more than 30 speakers and panelists come together to focus upon the question of how to "Pivot Towards Our Best Selves" in these challenging times.
To access all of the FREE content from the Summit, go to the Say Yes to Holiness YouTube channel to access the Say Yes Summit Speaker Video Playlist, the Summit Discussion Panels, and the Summit Speaker 1 on 1 interviews as they are released.
Christina Semmens is a Roman Catholic author, speaker, and coach and host of the Say Yes to Holiness podcast. She currently lives in Fort Payne, Alabama where she strives to live out a life of authentic discipleship in the pursuit of holiness while empowering, teaching and accompanying others in striving to do the same.
If you want to learn more about how to embrace the life God created you for and discover more purpose, peace and abundance in your daily life, then make sure to get a copy of Christina's new book on Amazon: Say Yes: Discovering Purpose, Peace and Abundance in Daily Life or you can purchase a copy at www.sayyestoholiness.com.  
You are also invited to become a part of the Say Yes to Holiness Movement by joining the Say Yes to Holiness TODAY Facebook group and by selecting how to participate from among the many options found within the Say Yes to Holiness Movement, or if you want to discuss your options for coaching, you can set up an appointment with Christina Semmens here.
You can Text to Join the Say Yes to Holiness email list to receive the Say Yes to Holiness Newsletter, be notified whenever Christina posts, and find out about upcoming events by texting SAYYESTOHOLINESS to 66866 or sign up for the weekly Say Yes to Holiness newsletter here.
You can also listen to additional episodes of the Say Yes to Holiness podcast here.