This last week, I had the pleasure of hosting Brenden Flynn on the Say Yes to Holiness podcast. I connected with Brenden through the SmartCatholics.com platform, and once I learned a little of his story, I invited him on to the podcast because of his inspiring personal life story.
Brenden was only 18 years old when he suffered a traumatic brain injury, the doctors wanted to give him up for dead. He proved everyone wrong and now talks about it openly. He uses the knowledge he's gained about life circumstances to be able to help totally change people's outlooks.
Brenden never knew how much his life would change the day that he went to visit a new program being offered for people with brain injuries.
When he walked into the room he was greeted by someone he knew, but then noticed someone he didn't know. It was a beautiful girl, and after they were introduced he was amazed that she had a brain injury. Shortly after meeting the group traveled to give a presentation in Albany, NY. They were assigned to the same car and spoke the entire way down. On the way home they started dating, and after just two weeks Brenden knew it was meant to be. He proposed shortly after and they were married less than a year later. No one knew how powerful these two would become, not even them. Their stories open people's eyes to what they have, and make them truly appreciate life.
The rest of their story remains unwritten, and they now share their message of life and hard work all over the world.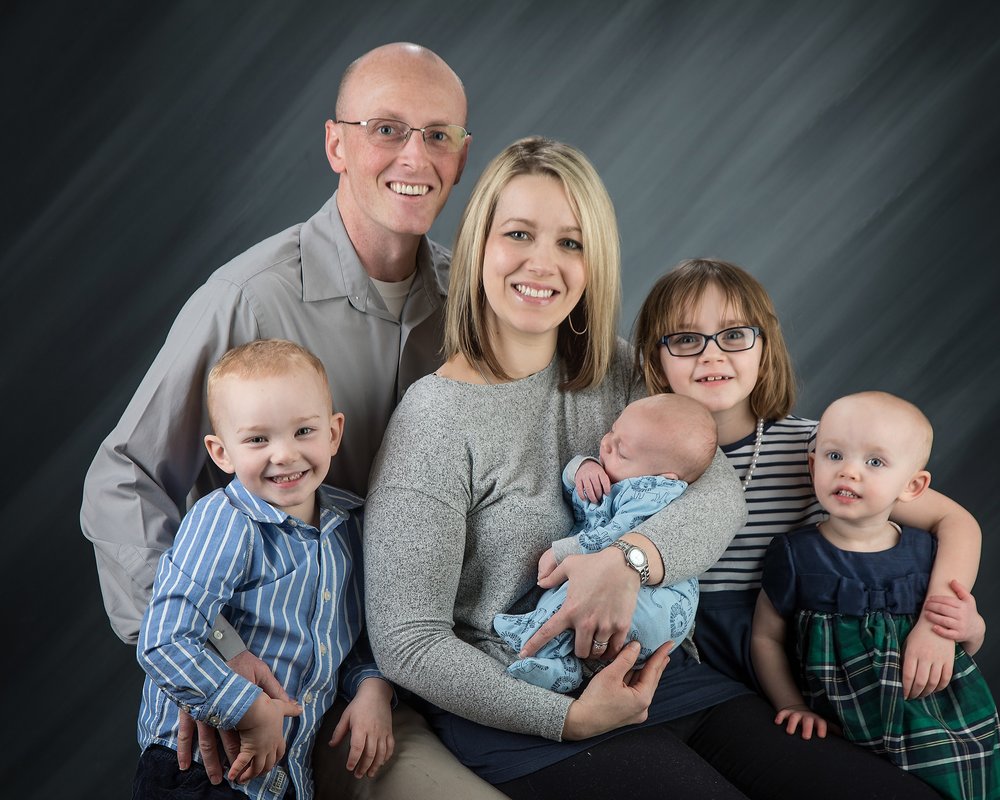 When I caught up with Brenden for the podcast, he was out with his wife and family tendign to errands in anticipation of the imminent birth of their 5th child (expected any day now!), and our conversation ran the gamut of the value of life, Natural Family Planning, the rosary and Saint Kateri Tekawitha.
I hope that you are as encouraged and inspired as I was from this conversation with Brenden, and that you, too, "Never Give Up On Life!"
You can listen to the latest episode of the Say Yes to Holiness podcast here
Or to watch the interview on YouTube, click here.
You can find out more about Brenden and his speaking ministry at: www.trialsoffaith.com
Christina Semmens is a Roman Catholic author, speaker, and coach and host of the Say Yes to Holiness podcast. She currently lives in Fort Payne, Alabama where she strives to live out a life of authentic discipleship in the pursuit of holiness while empowering, teaching and accompanying others in striving to do the same.
If you want to learn more about how to embrace the life God created you for and discover more purpose, peace and abundance in your daily life, then make sure to get a copy of Christina's new book on Amazon: Say Yes: Discovering Purpose, Peace and Abundance in Daily Life or you can purchase a copy at www.sayyestoholiness.com.  
You are also invited to become a part of the Say Yes to Holiness Movement by joining the Say Yes to Holiness TODAY Facebook group and by selecting how to participate from among the many options found within the Say Yes to Holiness Movement. The next FREE Masterclass, Discovering the Purpose of Your Life, begins on Monday, October 12th. You can sign up here to participate, or if you want to simply talk about next steps for your spiritual life, you can set up a free consult with me here.
You can Text to Join the Say Yes to Holiness email list to receive the Say Yes to Holiness Newsletter, be notified whenever Christina posts, and find out about upcoming events by texting SAYYESTOHOLINESS to 66866 or sign up for the weekly Say Yes to Holiness newsletter here.
You can also listen to additional episodes of the Say Yes to Holiness podcast here.