Before I share today's gift(s), I thought it would be good for me to provide a small bit of insight into what I am doing and why.
So, to start with, and just in case you haven't already noticed, I am in the midst of celebrating the 12 Days of Christmas with those who are part of the Say Yes to Holiness Community. I am doing this by sending a daily email and posting to the Say Yes to Holiness FB page with the gifts for each of the twelve days.
For those of you who may not be aware, the 12 Days of Christmas begins on Christmas Day and then continues each day until the celebration of the Feast of the Epiphany on January 6th. There are 12 nights within this timeframe, and "Twelth Night" celebrations traditionally occur on January 5th, with the conclusion of the festive Christmas season on January 6th.
Now, most of us are probably most familiar with the 12 Days of Christmas because of the SONG of the same name. However, what some of you may not know, is that the 12 Days and the items we sing about, are actually representative of major points of the Christian faith that was developed and shared during the time of Catholic persecution in England during the seventeenth-eighteenth centuries when being Catholic was illegal and could get you jailed, or even killed for learning about, and practicing the Catholic faith.
Although I realize that many people like to "debunk" this idea, especially about Catholics being persecuted in England, by saying that if they were really being persecuted, then how did they get to sing a song about Christmas? Well, the fact is that it was ok to sing about Christmas, but there was no formation for children going on outside of the Anglican Church, so for Catholic parents who wanted their children to understand their faith a bit more, and also to be able to refer to it throughout the year, a song was a pretty ingenious idea as it permitted children to internalize the many tenets of the faith without explicitly learning about or practicing that same faith.
So, people avoid prison and death–a good day's work in my book.
Regardless though of whether this part of the story is true or not, each of the verses are symbolic, so what do each of the days in the verses of the song stand for?
The Twelve Days of Christmas, along with their symbolism, are:
A Partridge in a Pear Tree – Jesus Christ
Two Turtle Doves – The Old and New Testaments
Three French Hens – The three virtues of Faith, Hope and Charity
Four Calling/Collie Birds – Four gospels, Matthew, Mark, Luke and John
Five Golden Rings – First five books of the Old Testament
Six Geese-a-Laying – Six days of creation before God's rest on the seventh day
Seven Swans-a-Swimming – Seven gifts of the Holy Spirit
Eight Maids-a-Milking – Eight Beatitudes
Nine Ladies Dancing – Nine fruits of the Holy Spirit
Ten Lords-a-Leaping – Ten Commandments
Eleven Pipers Piping – Eleven faithful disciples
Twelve Drummers Drumming –Twelve points of belief in the Apostles' Creed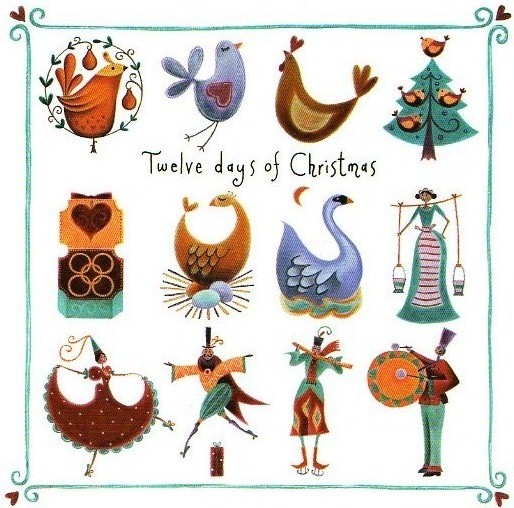 Throughout these days of Christmas, I am going to be seeking to grant you access and point you towards numerous "gifts"–resources and items that have helped me learn, grow and share my faith with others–so that as you continue to celebrate the FULLNESS of the Christmas season, hopefully, your faith journey will be enriched, encouraged and inspired along the way.
So, this 3rd day of Christmas (also the Feast of Saint John the Evangelist and the Sunday on which we celebrate the Holy Family, I am gifting each of you within the Say Yes to Holiness Community with the following three videos from the Word on Fire Apostolate that was founded by Bishop Robert Barron.
Bishop Barron The Social Dilemma Commentary
Fr Stephen Grenlow's The Monsters of Social Media
Haley Stewart Interview–Evangelization in the Family, the Domestic Church
The first two speak about the challenges of social media and the rise of artifical intelligence within daily life, and how both are impacting our lives as human beings. The final video gives you insight into how your family can become the Domestic Church that it is called to be–even in the midst of the challenges around us.
Each of the above videos has meaning and ties to my own work and activities this coming week which I strongly urge you to come and be a part of.
The first is the "Become Unhackable in Work and Life in 2021" Liveanar that will be happening TOMORROW (Monday, December 28th) at 7pm CST.
This Live Webinar (Liveanar) will give you the tools you need to:
1) Tap into your hidden abilities
2) Make your best ideas come true
3) Become 500% more productive in work and life
4) Get your dream done once and for all
You can sign up here to be sent the Zoom link for you to participate in the Liveanar, OR if you can't join me live, still RSVP so you will be sent the recording when it becomes available.
I shared the free assessments to help you prepare for that Liveanar yesterday, so here is the link again to access both of them in case you missed it!
The Unhackability Assessment and the Flow Trigger Assessment
The second event is a family friendly event and opportunity to celebrate TOGETHER this great and wonderful season. It is the free Emmanuel Christmas Fair and Festival, is happening on December 29-31st! To register, you can go to SmartCatholics.com/emmanuel, or click the image below.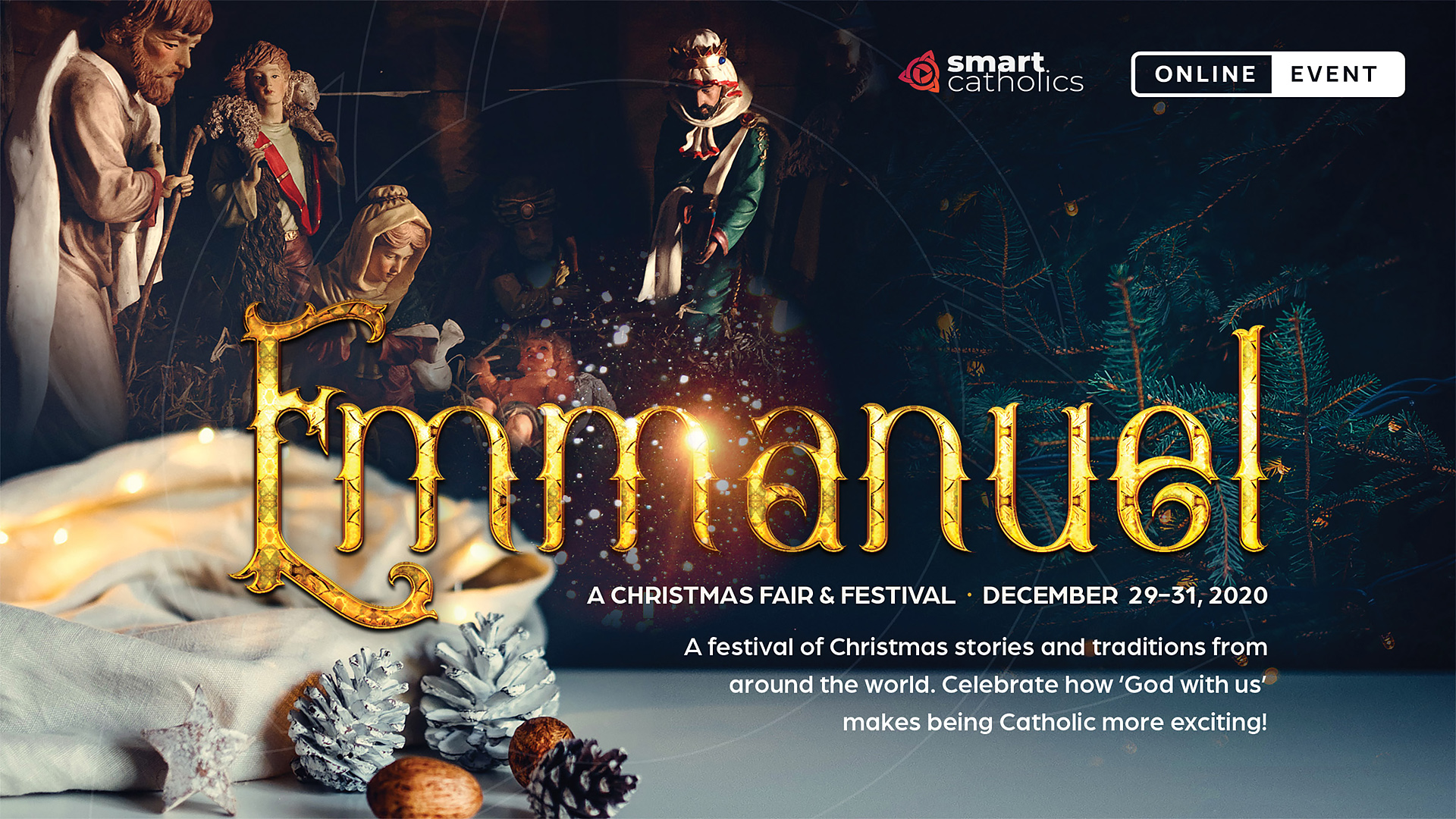 I will be continuing to pray for all of you in the days ahead, especially that each of you receives all of the gifts that God desires to give you this year.
Merry Christmas!
Christina Semmens is a Roman Catholic author, speaker, and coach and host of the Say Yes to Holiness podcast. She currently lives in Fort Payne, Alabama where she strives to live out a life of authentic discipleship in the pursuit of holiness while empowering, teaching and accompanying others in striving to do the same. 
If you are enjoying these posts, make sure to get a copy of Christina's latest book, Say Yes: Discovering Purpose, Peace and Abundance in Daily Life either on the Say Yes to Holiness website, or here on Amazon.
Also, if you want to learn more about how to embrace the life God created you for and discover more purpose, peace and abundance in your daily life, then become part of the Say Yes to Holiness Movement! You can do that by either clicking here to join the Say Yes to Holiness Community group hosted on SmartCatholics, or if you prefer Facebook, you can join the Say Yes to Holiness TODAY Facebook group here. Finally, make sure to check out all of the FREE challenges, events and Materclasses that are available at the Say Yes to Holiness Movement on the web.
To stay in the know about all of the upcoming FREE challenges, events and Masterclasses, text SAYYESTOHOLINESS to 66866 to join the Say Yes to Holiness email list and receive not only the Say Yes to Holiness Newsletter, but also be notified whenever Christina posts. Or sign up here for the weekly Say Yes to Holiness newsletter.
Don't forget to check out and listen to episodes of the Say Yes to Holiness podcast here, or go to the Say Yes to Holiness YouTube channel for lots of videos to help you grow in holiness and make your faith an integrated part of your daily life. More information can also be found at: www.sayyestoholiness.com and www.christinasemmens.com