On this 8th day of Christmas, we also celebrate the Feast of Mary, Mother of God. The 8th day is also when the Church remembers the circumcision and naming of Jesus, which as faithful Jews, Joseph and Mary would have been extremely attentive to celebrating in order to ensure that Jesus would be a part of God's Chosen People.
Very appropriate indeed, as the eight maids a milking from the twelve days of Christmas song are a reference to the 8 Beatitudes, which of course Jesus gave us during His preaching ministry as the ultimate model of what the fullness of Christian discipleship should look like.
Today, my gifts are focused upon ways to honor Mary and also make you aware of two of the Apostolates that were heavily responsible for my own increase in devotion to Mary, and continuing to journey towards holiness–the Holy Family School of Faith and the Apostles of Interior Life.
It was under their guidance and tutelage that I was formed to be a spiritual mentor through the Catholic Spiritual Mentorship Program, and with whom I continue the journey towards holiness as a Family Member of the Apostles of Interior Life (In fact, I renew my Promises today, so I ask for your prayers!)
The reality is that both of these apostolates have been absolutely instrumental in helping inspire, encourage and accompany me on my own spiritual journey, so I pray that the resources I offer you today will do the same for you.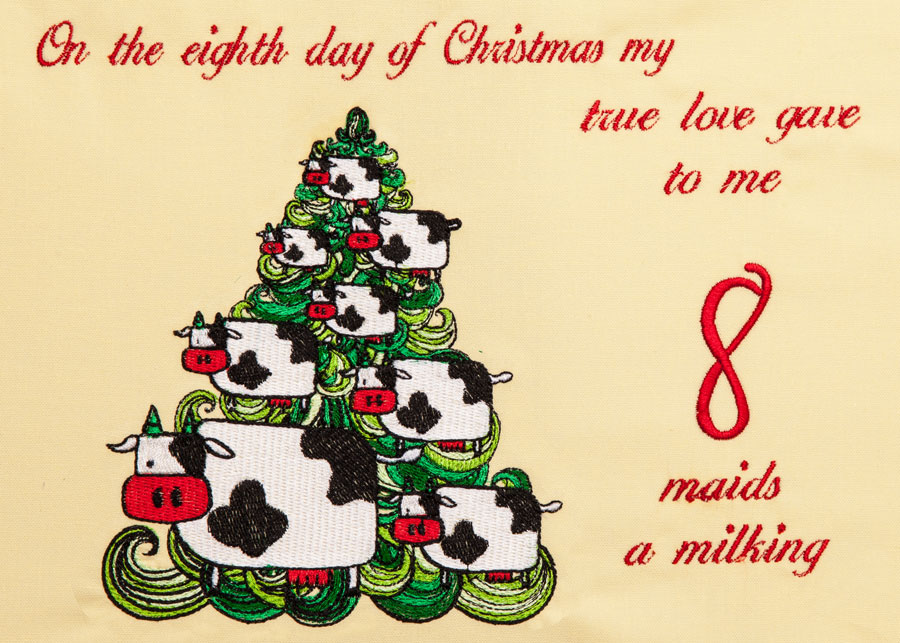 Your 8 gifts are:
2. Spiritual Roadmap from Catholic Spiritual Mentorship Program
3. Mental Prayer Overview and How To Sheet
4. Link to Apostles of Interior Life Sister's Blog Post "From the 5 W's to the Three R's"
5. Apostles of Interior Life Sisters YouTube Video "The 3R's: Read, Reflect, Respond"
6. Link to the Daily Rosary Podcast "Divine Peace and the Casting Off of All Fear"
7. Link to watch the Holy Family School of Faith YouTube Video "Martyrdom"
8. Link to learn more about the Catholic Spiritual Mentorship Program
Happy New Year!
PS–One way that you can start 2021 on the right foot, and continue to make 2021 a year to remember, Sign up for the Unhackable Catholics Book Club that will be happening in the Say Yes to Holiness group in SmartCatholics beginning on Thursday, January 7th (the day after Epiphany!)
Unhackable Catholics Book Club Sign Up in Smart Catholics
The 30 Day Unhackable Catholics Book Club will be discussing the book, Unhackable, by Kary Oberbrunner. The book itself is broken down into 30 days, so each morning, the group will gather briefly to watch a video from the author Kary Oberbrunner and to share with one another insights from the prior day's challenge (given at the end of each day/chapter in the book).
Throughout the day, Unhackable Catholic Book Club members are encouraged to post and continue the conversation by sharing about what steps they are taking to become Unhackable in work and life.
(And here is a Link to purchase Unhackable book on Amazon so you are ready to participate in the Book Club on January 7th!)
Christina Semmens is a Roman Catholic author, speaker, and coach and host of the Say Yes to Holiness podcast. She currently lives in Fort Payne, Alabama where she strives to live out a life of authentic discipleship in the pursuit of holiness while empowering, teaching and accompanying others in striving to do the same.
If you are enjoying these posts, make sure to get a copy of Christina's latest book, Say Yes: Discovering Purpose, Peace and Abundance in Daily Life either on the Say Yes to Holiness website, or here on Amazon.
Also, if you want to learn more about how to embrace the life God created you for and discover more purpose, peace and abundance in your daily life, then become part of the Say Yes to Holiness Movement! You can do that by either clicking here to join the Say Yes to Holiness Community group hosted on SmartCatholics, or if you prefer Facebook, you can join the Say Yes to Holiness TODAY Facebook group here. Finally, make sure to check out all of the FREE challenges, events and Materclasses that are available at the Say Yes to Holiness Movement on the web.
To stay in the know about all of the upcoming FREE challenges, events and Masterclasses, text SAYYESTOHOLINESS to 66866 to join the Say Yes to Holiness email list and receive not only the Say Yes to Holiness Newsletter, but also be notified whenever Christina posts. Or sign up here for the weekly Say Yes to Holiness newsletter.
Don't forget to check out and listen to episodes of the Say Yes to Holiness podcast here, or go to the Say Yes to Holiness YouTube channel for lots of videos to help you grow in holiness and make your faith an integrated part of your daily life. More information can also be found at: www.sayyestoholiness.com and www.christinasemmens.com