Greetings, Everyone!
This message is a bit different from my usual ones, but it touches on how we can go about responding to the deep desires and yearnings that we all have in our hearts to make an impact in the world, reach our goals, and help others.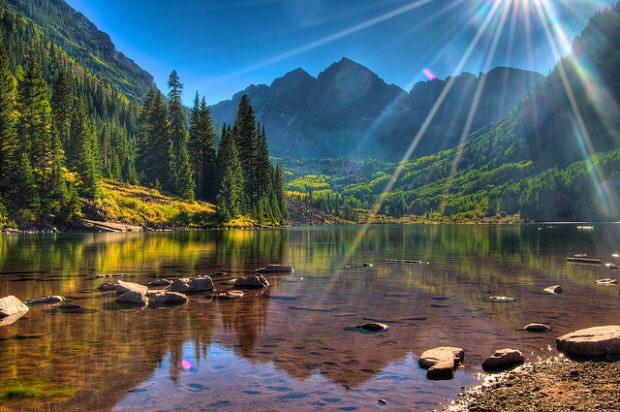 In the midst of this pandemic, I think we have all become a bit more aware of those deep desires and longings, so my question to you is this: Do you now have an awareness that you are yearning to do something else with your life? Or perhaps you know that you lack some understanding about exactly how to go about pursuing your desires? Or maybe you did take some action to pursue those desires by starting a little "side hustle," but now it seems like it's just more hustle and you aren't seeing the results you had hoped for?
10 months ago I was looking for a way to bring clarity and focus to the work I was doing with Say Yes to Holiness. I was feeling overwhelmed, frustrated, and becoming discouraged that the hopes and desires I had to help people experience lives of purpose, peace and abundance were not possible. But that's when I discovered @Kelly Roach and her free 5 day workshop.
The workshop is on a SIMPLE sales & marketing strategy called the Live Launch Method. It was the consolidated answer that I was looking for! Since then, I have been able to implement the strategies that she teaches and I have MORE than 10X my income, impact and influence, AND I'm crystal clear on what it's going to take to reach my goals in 2021!
Kelly's teaching another one of her free workshops starting THIS Monday, February 1st This workshop will be a game-changer for your business or apostolate growth strategy and I highly recommend checking it out by clicking below!
But don't just take my word for it.
Taking what they have learned in this free, 5-day workshop about a simple, repeatable strategy for selling to hundreds of people at once, by leveraging human connection, your zone of genius, and authentic social selling, other people have gotten CRAZY results like…
Retiring spouses.
Paying off debt.
Purchasing dream homes.
Paying for family trips in cash.
Providing jobs despite the economy.
Finally having REAL choices in life.
​And that's just from watching this FREE workshop!
So… if this sounds like an answer to a prayer, I invite you to go check it out and get yourself registered, because it kicks off on Monday!
Know of my continued prayers that all of what I share helps to inspire, encourage and accompany you on the road to holiness, and enables you to continue to do WHATEVER IT TAKES to tell the Master of Death, "Not Today!"
PS–I myself jump in and participate in the Live Launch in order refresh my perspective and remind myself of the lessons I need to be attentive to in my own business, so I hope to see you there in the Live Launch Workshop this week!
Christina Semmens is a Roman Catholic author, speaker, and coach and host of the Say Yes to Holiness podcast. She currently lives in Fort Payne, Alabama where she strives to live out a life of authentic discipleship in the pursuit of holiness while empowering, teaching and accompanying others in striving to do the same.
If you are enjoying these posts, make sure to get a copy of Christina's latest book, Say Yes: Discovering Purpose, Peace and Abundance in Daily Life either on the Say Yes to Holiness website, or here on Amazon.
Also, if you want to learn more about how to embrace the life God created you for and discover more purpose, peace and abundance in your daily life, then become part of the Say Yes to Holiness Movement! You can do that by either clicking here to join the Say Yes to Holiness Community group hosted on SmartCatholics, or if you prefer Facebook, you can join the Say Yes to Holiness TODAY Facebook group here. Finally, make sure to check out all of the FREE challenges, events and Materclasses that are available at the Say Yes to Holiness Movement on the web.
To stay in the know about all of the upcoming FREE challenges, events and Masterclasses, text SAYYESTOHOLINESS to 66866 to join the Say Yes to Holiness email list and receive not only the Say Yes to Holiness Newsletter, but also be notified whenever Christina posts. Or sign up here for the weekly Say Yes to Holiness newsletter.
Don't forget to check out and listen to episodes of the Say Yes to Holiness podcast here, or go to the Say Yes to Holiness YouTube channel for lots of videos to help you grow in holiness and make your faith an integrated part of your daily life. More information can also be found at: www.sayyestoholiness.com and www.christinasemmens.com
Unsubscribe | Update your profile | 1105 Fairway Rd NW, Fort Payne, AL 35967