Greetings!
Since we are in the midst of Lent, it's probably appropriate to confess that I am WAY behind on getting out my latest 1 on 1 podcast interviews, but today begins my seeking to rectify that by sharing each of these wonderful interviews with you.
The first conversation I have to share is one I had with Brian Caley of The Behold Project.
Brian began The Behold Project as a way to help reduce the stigma of mental health issues and to raise awareness for Christians about those issues while seeking to create a space for those struggling with mental health challenges to share their personal experience with it. The site shares posts, memes, stories, blogs, poems, and information within an environment that promotes peace and joy.
You check out the entire episode here: Episode 50–"Don't Cling To Unforgiveness"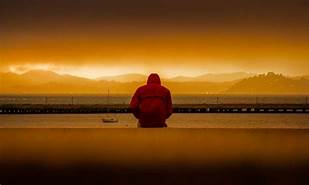 My conversation with Brian was also very topical and spoke about challenges occurring in our society now and how we can look to history to help us in our response. In a special way, we spoke about how forgiveness is the key to unlocking the doors of reconciliation, along with opening a path to possible understanding and love for one's neighbor.
During this season of Lent, and in the midst of continuing contentiousness in our political arena, I can't think of a more timely discussion to help each of us reflect upon how we might go about reflecting upon the power of our words and attitudes, and how we need to seek the Real Presence of Christ to find any answers.
I hope you enjoy this thought-provoking conversation with Brian as much as I did, and also give you come good Food for the Head, Heart, Hands and Feet to that inspires, encourages and helps you enter ever more deeply into your Lenten journey to grow closer to God and become more like Jesus as you strive towards holiness.
May this podcast help to inspire, encourage and accompany you in being able to do WHATEVER IT TAKES to keep striving for holiness during this Lenten season.
Listen to: Episode 50–"Don't Cling To Unforgiveness"
If you prefer to watch this episode of the Say Yes to Holiness Podcast instead, you can find it here on the Say Yes to Holiness YouTube channel!
And in case you missed the last podcast episode, here is: Episode 49–"Good God! It's Lent!"
Thanks for your support, and hope you join me for additional conversation again soon!
At the end of the podcast, I make mention of The Say Yes to Holiness Camino.
The Camino is a year-long immersion is a journey to help you put "first things first" in your daily life in the company of a small group of like-minded individuals who are striving for holiness while using a customized process that is backed up by more than two millennia of results along with access to customized coaching and accountability. The result is a truly transformative experience, so if you are longing to go deeper and truly invest in your spiritual life, then don't miss out on this opportunity!
If you are interested in speaking more about this opportunity, Sign up for a Camino Consultation here , or if you are interested in more details, go here
Hope you decide to join me!
Christina Semmens is a Roman Catholic author, speaker, and coach and host of the Say Yes to Holiness podcast. She currently lives in Fort Payne, Alabama where she strives to live out a life of authentic discipleship in the pursuit of holiness while empowering, teaching and accompanying others in striving to do the same.
If you are enjoying these posts, make sure to get a copy of Christina's latest book, Say Yes: Discovering Purpose, Peace and Abundance in Daily Life either on the Say Yes to Holiness website, or here on Amazon.
Also, if you want to learn more about how to embrace the life God created you for and discover more purpose, peace and abundance in your daily life, then become part of the Say Yes to Holiness Movement! You can do that by either clicking here to join the Say Yes to Holiness Community group hosted on SmartCatholics, or if you prefer Facebook, you can join the Say Yes to Holiness TODAY Facebook group here. Finally, make sure to check out all of the FREE challenges, events and Masterclasses that are available at the Say Yes to Holiness Movement on the web.
To stay in the know about all of the upcoming FREE challenges, events and Masterclasses, join the Say Yes to Holiness email list and receive not only the Say Yes to Holiness Newsletter, but also be notified whenever Christina posts. Sign up here for the weekly Say Yes to Holiness newsletter.
Don't forget to check out and listen to episodes of the Say Yes to Holiness podcast here, or go to the Say Yes to Holiness YouTube channel for lots of videos to help you grow in holiness and make your faith an integrated part of your daily life. More information can also be found at: www.sayyestoholiness.com and www.christinasemmens.com