This last week, I had the blessing of being a guest on the "At Home With Jim and Joy" Show on EWTN. On this Divine Mercy Sunday, when we celebrate the outpouring and overwhelming abundance of God's graces of love and mercy, I wanted to take a moment and share what a wondrous grace it was to spend time with both Jim and Joy.
For those of you who may be unfamiliar, the hosts of the show, Jim and Joy Pinto, according to their website, "…by the grace of God and the power of the Holy Spirit, Jim and Joy have lived and proclaimed the Gospel of Life as it has made a profound impact on their lives and has led them to live in radical solidarity with the pre-born, minorities and the disenfranchised. The Pintos have been directly involved in many aspects of the Pro-life Movement. Currently, Joy serves as Executive Director and Jim as Director of Development at Her Choice Birmingham Women's Center, Birmingham, Alabama. The Pintos mobilize every resource possible to encourage mothers to choose life, protect children at risk and to offer post abortion healing.
The Pinto's share the Good News of Life, Marriage and Family worldwide through Eternal Word Television Network (EWTN), the largest religious media network in the world by co-hosting the "At Home with Jim and Joy" show. They also serve as EWTN Media Missionaries, and are a part of EWTN's Media Team for the March for Life, and have Co-Hosted the Walk for Life West Coast and March for Life Canada.
The Pintos have been married for almost four decades and are blessed with four children and 15 grandchildren. Their marriage and family take first priority in living out their faith in Jesus Christ and His Church, and they firmly believe that Life, Marriage and Family is God's plan for transforming the world."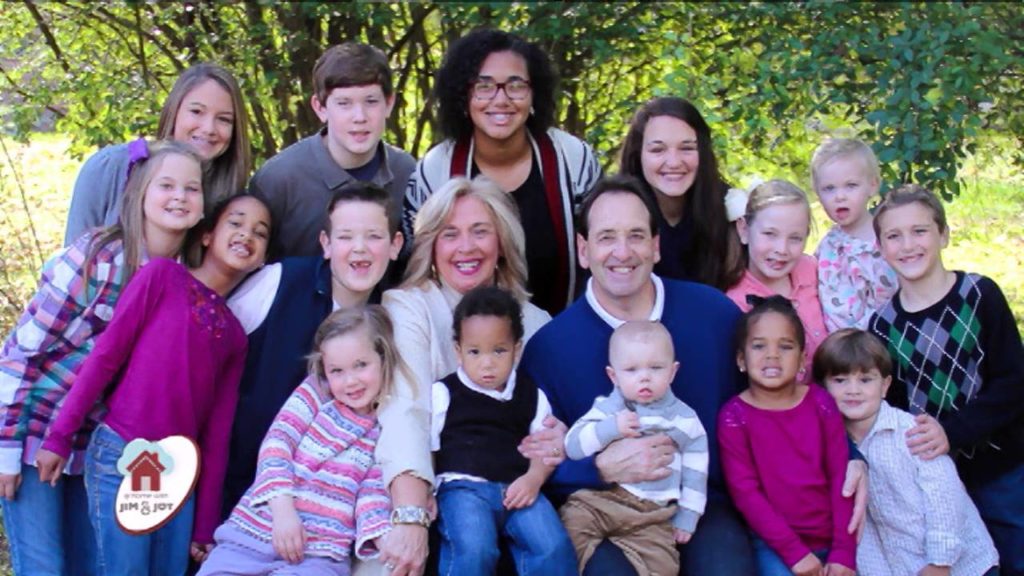 My own time with the Pintos this last week confirms all that is shared on their website, and for me, the time I had spent with time was a beautiful Easter grace. This was because their set was filled with the love, joy, peace, goodness, kindness, faithfulness, and the gentleness of Jesus made present. It was a wonderful way to spend a part of my Easter Octave, so if you have not yet watched the two part show on which I was a guest, I invite encourage you to do so on this Divine Mercy Sunday. Not so much because of what I share, but because of the inspiring, encouraging and magnanimous witness of both Jim and Joy.
Our Church and world is most definitely blessed by their work in the vineyard, and I am grateful that I was able to be a part of it for a brief time, especially at the beginning of this Easter season.
May your entire Easter season be as blessed as the beginning of mine was as part of the "At Home With Jim and Joy" show, and I invite you to consider to enter more deeply into the Easter graces by joining me for my First Things First Masterclass this week (April 12th), so that you may continue to grow closer to God and become a witness of His love and mercy in the world.
Happy Divine Mercy Sunday!
To participate in the First Things First Masterclass happening THIS week (April 12th), you can sign up here
Christina Semmens is a Roman Catholic author, speaker, and coach and host of the Say Yes to Holiness podcast. She currently lives in Fort Payne, Alabama where she strives to live out a life of authentic discipleship in the pursuit of holiness while empowering, teaching and accompanying others in striving to do the same.
Click here to sign up for a FREE 15 minute consultation with Christina
If you are enjoying these posts, make sure to get a copy of Christina's latest book, Say Yes: Discovering Purpose, Peace and Abundance in Daily Life either on the Say Yes to Holiness website, or here on Amazon.
To learn more about how to embrace the life God created you for and discover more purpose, peace and abundance in your daily life, then become part of the Say Yes to Holiness Movement! You can do that by either joining the Say Yes to Holiness Community group hosted on SmartCatholics, or joining the Say Yes to Holiness TODAY Facebook group here. For FREE challenges, events and Masterclasses, check out the Say Yes to Holiness Movement on the web.
To receive notifications about all upcoming events and receive the weekly Say Yes to Holiness Newsletter. Sign up here.
Subscribe and listen to episodes of the Say Yes to Holiness podcast here, and also subscribe and watch the Say Yes to Holiness YouTube channel to be inspired and encouraged on the path towards holiness as you make your faith an integrated part of your daily life. More information can also be found at: www.sayyestoholiness.com and www.christinasemmens.com