This Say Yes to Holiness podcast episode continues the series of conversations with OSV Innovation Talk speakers. This time the discussion is with Jason Deuterman, Director of Youth, Young Adults, and Campus Ministries in the Diocese of Dallas.
With a fearless passion for Christ, Jason Deuterman has made it his mission to be counter cultural and share God's love with every person.  At the very core of his being, Jason believes that every person's story matters, most especially when experienced through the lens of the greatest story ever told—the story of Jesus Christ.  His raw authenticity coupled with an abiding love for Scripture is both inviting and challenging, as Jason believes deeply that while faith can often seem trendy, it means nothing unless it is transcendent. 
In his OSV Innovation talk, entitled, The Subtle Deterioration of True Professionalism, Jason speaks about how ministry is not a career…or at least…it shouldn't be. However, ministry does demand professionalism in both approach and exercise. But what does this mean? Jason's talk invites us to assess their own ministry behavior and re-examine the high standards set by the history of professional ministry throughout time.
Listen to: 
Episode #75–"The Subtle Deterioration of True Professionalism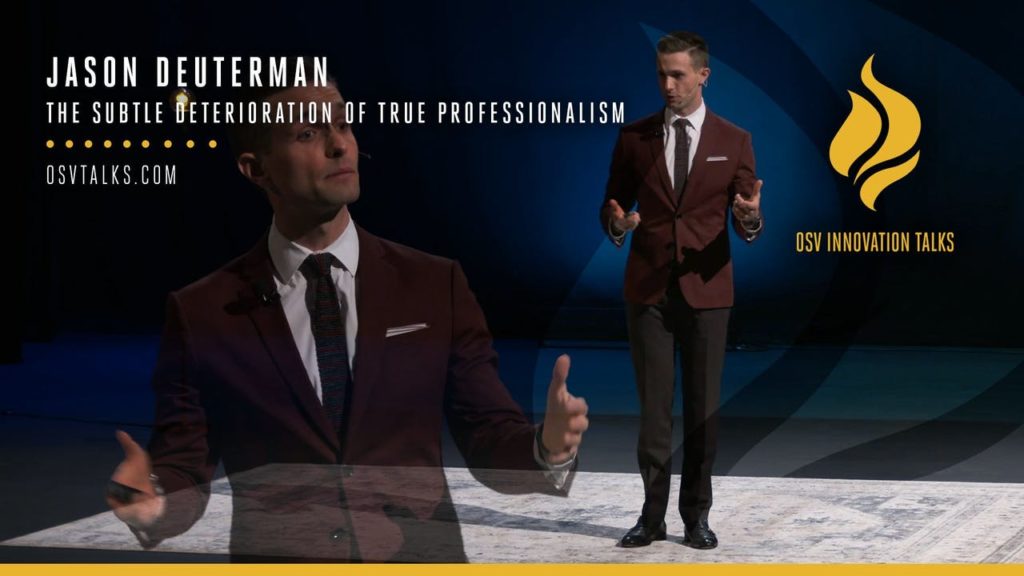 Jason graduated from Texas A&M University with a degree in English, received a Master's Degree in Theological Studies from the University of Dallas, and serves as the director of the Office of Youth, Young Adult, and Campus Ministries for the Roman Catholic Diocese of Dallas.  With over thirteen years of parish and diocesan ministry experience, Jason's zeal for the Gospel and for inspiring leaders to boldly proclaim it is eclipsed only by his passion for his vocation, to be a great husband and father to his wife and two children.
Our conversation was a wide-ranging one, but we continued to return to the theme of how we might continue to deepen our awareness, understanding and courage because as Jason said so beautifully, "the work we are about has eschatological gravity."
Episode #75–"The Subtle Deterioration of True Professionalism
This is a conversation that I hope brings you as much inspiration and encouragement as it did me, particularly that you may continue to do WHATEVER IT TAKES to become a true professional in following Jesus in every aspect of your daily life.
You can also check out the podcast interview here on the Say Yes to Holiness YouTube channel
If you missed the last Say Yes to Holiness podcast episode, you can find it here:
Episode #74–"The Inefficient Innovator"
To listen to Jason's OSV Talk, go to: https://www.osvtalks.com/deuterman
This podcast episode is the third of the OSV Innovation Talk Sunday Podcast series that serves as a basis for in-depth conversations happening in both Zoom and Clubhouse each Sunday at 9:30amEST. Each Sunday, a different OSV Innovation Talk is being featured and used as a way to spark creativity for how we go about innovatively striving to live out our lives of discipleship and working in the vineyard.
To have the Zoom link sent to you, you can sign up here: ​OSV Innovation Talks Sunday Podcast Series ​
Or use the link below on your mobile phone (iPhone AND Android now have the Clubhouse app), and come join me for conversation in Clubhouse in the Missionary Discipleship Club:
https://www.clubhouse.com/event/PGNRVaVmatalk
Hope that all of you can join me for what is sure to be fascinating and thought-provoking conversations!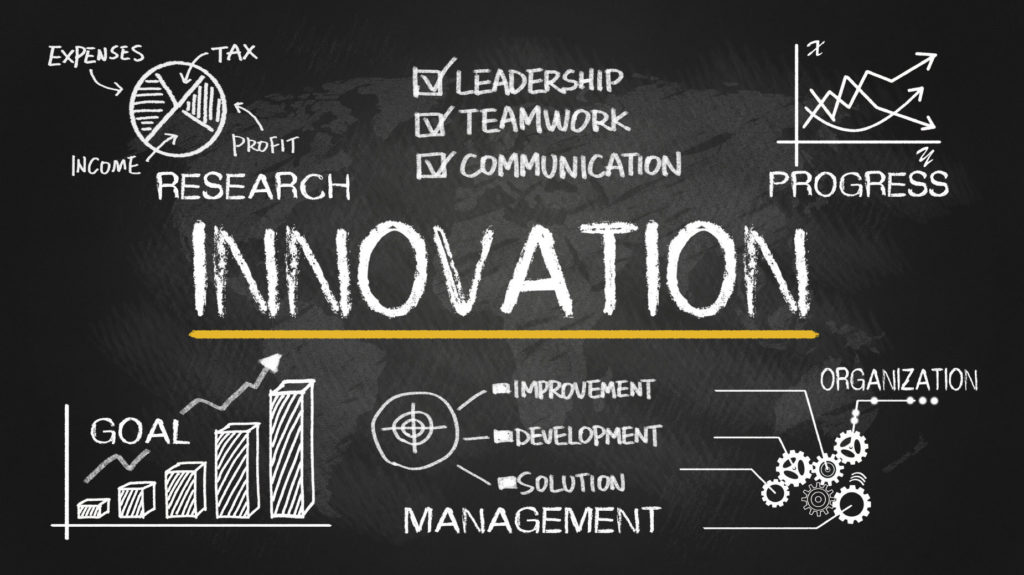 Christina Semmens is a Roman Catholic author, speaker, and coach and host of the Say Yes to Holiness podcast. She currently lives in Fort Payne, Alabama where she strives to live out a life of authentic discipleship in the pursuit of holiness while empowering, teaching and accompanying others in striving to do the same.
Click here to sign up for a FREE 15 minute consultation with Christina
If you are enjoying these posts, make sure to get a copy of Christina's latest book, Say Yes: Discovering Purpose, Peace and Abundance in Daily Life either on the Say Yes to Holiness website, or here on Amazon.
To learn more about how to embrace the life God created you for and discover more purpose, peace and abundance in your daily life, then become part of the Say Yes to Holiness Movement! You can do that by either joining the Say Yes to Holiness Community group hosted on SmartCatholics, or joining the Say Yes to Holiness TODAY Facebook group here. For FREE challenges, events and Masterclasses, check out the Say Yes to Holiness Movement on the web.
To receive notifications about all upcoming events and receive the weekly Say Yes to Holiness Newsletter. Sign up here.
Subscribe and listen to episodes of the Say Yes to Holiness podcast here, and also subscribe and watch the Say Yes to Holiness YouTube channel to be inspired and encouraged on the path towards holiness as you make your faith an integrated part of your daily life. More information can also be found at: www.sayyestoholiness.com and www.christinasemmens.com