Recently, I had the great pleasure to sit down and have a wonderful conversation with Becky Eldredge, Ignatian-trained spiritual director, retreat facilitator, and author of two books: The Inner Chapel (Loyola Press, April 2020) and Busy Lives & Restless Souls (Loyola Press, 2017).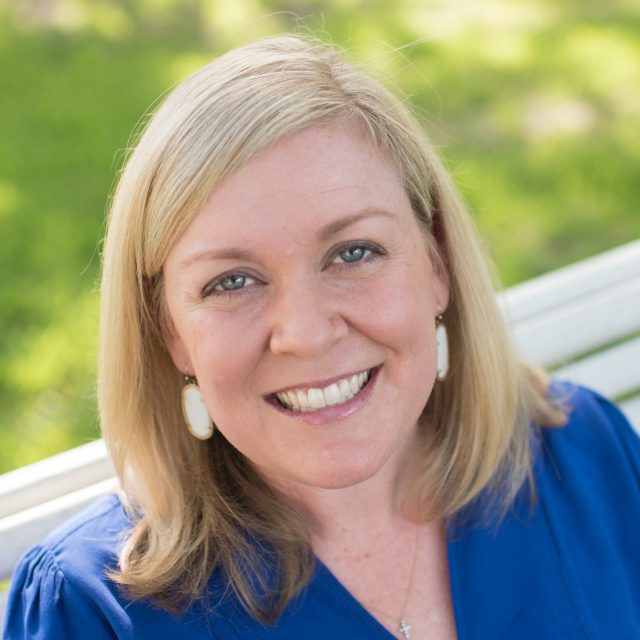 Becky leads a ministry that offers spiritual direction, resources, and retreats (virtual and in-person) rooted in the Spiritual Exercises of St. Ignatius. Like me, she is passionate about Ignatian spirituality and teaching people how to pray and discern, and help people make room for God in the busyness of their lives and invite them deeper in their walk with Christ.  
Check out Episode #58 "Being a Holy Listener"
Becky is also the co-founder of Women of the Well in the Diocese of Baton Rouge, a ministry that accompanies women in their encounter with Christ using the gifts of Ignatian Spirituality, offers a reflections series and weekly reflections on her own website as well as monthly reflections on Loyola Press' Ignatian Spirituality blog, dotMagis.  
Both of us have both pursued academic studies that resulted in two separate Masters degrees–my two degrees are in history and theology, while Becky holds an Masters in Pastoral Studies  from Loyola University in New Orleans and a Master of Education from Louisiana State University.  
Our conversation was wide-ranging, but primarily revolved around ways to help others integrate their faith into their daily life as we spoke about prayer, the Examen, the importance of mentorship, what it takes to be able to be a "holy listener" as well as how to go about listening for the voice of God in the midst of our daily lives.
This conversation was extremely enriching for me, so I am sure that you will have many takeaways from our time together that can help inspire, encourage and accompany you to have the courage to do WHATEVER IT TAKES to continue striving for holiness throughout this rest of this Lenten season and into the Easter season.
Listen to: Episode #58 "Being a Holy Listener"
Or you can check out this podcast interview here on the Say Yes to Holiness YouTube channel
And in case you missed the lastest podcast episode, here is:
Episode 57–"Tips to Persevere and Increase Your Trust in God To Finish Lent Strong"
Thanks for your support, and hope you join me for additional conversation again soon!
To learn more about Becky and her work, go to: https://beckyeldredge.com/
At the end of the podcast, I invite you to sign up for the free First Things First Masterclass happening the week of April 12th, you can do that here
Christina Semmens is a Roman Catholic author, speaker, and coach and host of the Say Yes to Holiness podcast. She currently lives in Fort Payne, Alabama where she strives to live out a life of authentic discipleship in the pursuit of holiness while empowering, teaching and accompanying others in striving to do the same.
Click here to sign up for a FREE 15 minute consultation with Christina
If you are enjoying these posts, make sure to get a copy of Christina's latest book, Say Yes: Discovering Purpose, Peace and Abundance in Daily Life either on the Say Yes to Holiness website, or here on Amazon.
To learn more about how to embrace the life God created you for and discover more purpose, peace and abundance in your daily life, then become part of the Say Yes to Holiness Movement! You can do that by either joining the Say Yes to Holiness Community group hosted on SmartCatholics, or joining the Say Yes to Holiness TODAY Facebook group here. For FREE challenges, events and Masterclasses, check out the Say Yes to Holiness Movement on the web.
To receive notifications about all upcoming events and receive the weekly Say Yes to Holiness Newsletter. Sign up here.
Subscribe and listen to episodes of the Say Yes to Holiness podcast here, and also subscribe and watch the Say Yes to Holiness YouTube channel to be inspired and encouraged on the path towards holiness as you make your faith an integrated part of your daily life. More information can also be found at: www.sayyestoholiness.com and www.christinasemmens.com