Anne DeSantis is the director of the St. Raymond Nonnatus Foundation for Freedom, Family, and Faith. She has been in the position of director for the foundation since January 2018, and she started working for the foundation is 2017.  She is honored to represent the Mercedarian family to help those in crisis situations and to spread the love of Christ to all she encounters.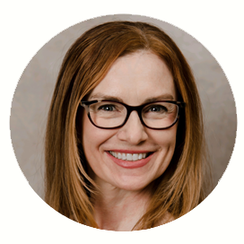 As a child of divorce, Anne's perspective comes through her experience as an adult child of divorce.  She offers continued prayers for all those she encounters who have been affected by divorce and separation. This has motivated her in her work as director of the foundation and her greatest hope is to accompany people who are going through challenging times to spread the love of Christ to each individual who needs the help and prayers of the St. Raymond Nonnatus Foundation for Freedom, Family, and Faith.
This is also a fundamental reason why she believes that the most important things in life are relationships and fostering the faith of others.
Anne is also a Catholic author and writes for three on-line publications: CatholicMom, Catholic 365, and Catholic Lane, hosts the on-line program called "Journeys in Faith with Anne DeSantis" on Fiat Ministry Network and Patchwork Heart Ministry, and cohosts a weekly podcast with Bill Snyder called  the "Sewing Hope Podcast" on Patchwork Heart Ministry, as well. 
In addition to her apostolic work, Anne is wife, mother, and former homeschooling parent to her two grown daughters, Alaine and Shawn.  She and her husband Angelo DeSantis have been married for over 30 years and they reside within the Philadelphia area suburbs, and are both members of the Third Order of Mercy which is a prayerful/active member of the Mercedarian Religious Order. 
Anne and I originally crossed paths in the midst of our involvement in the SmartCatholics Community, and we had several conversations as Anne and the St Raymond Nonnatus Foundation are preparing to host the "God is Mercy online conference this weekend, November 28-29, of which I am going to participate as speaker and also assist in hosting several of the LIVE sessions.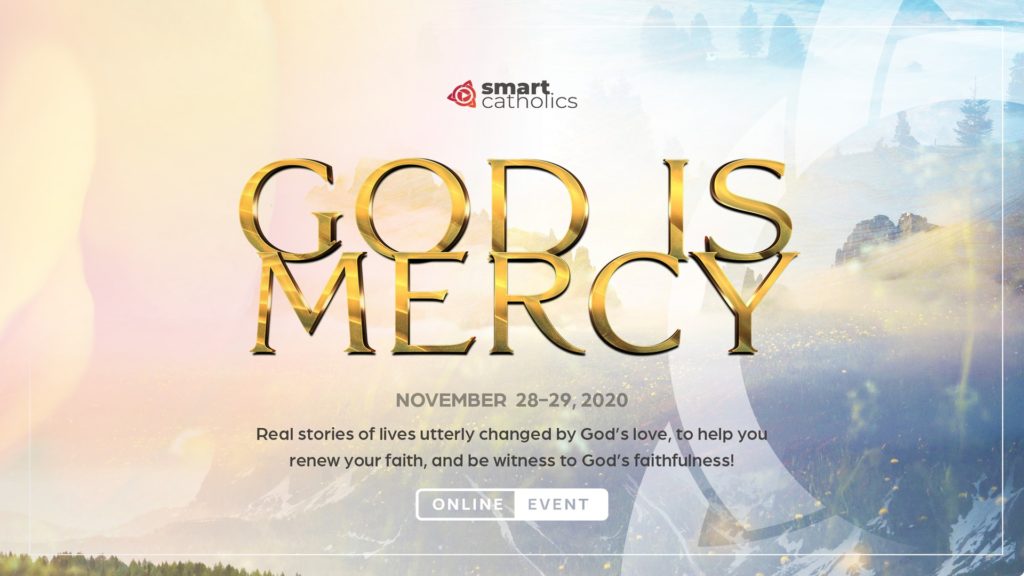 The conference is FREE to sign up, so just go to smartcatholics.com/events to sign up.
Anne and my conversation encompassed a variety of different topics, resources and also discussed opportunities where people can receive help and be encouraged on the journey, so I pray that you find our conversation to be illuminating and help prompt you either to engage in many of those opportunities, or simply to avail yourself of resources that assist you in continuing to grow closer to God and become more like Jesus in the pursuit of holiness.
Listen to the latest episode of the Say Yes to Holiness podcast here
Or to watch the interview on YouTube, click here
You can find out more about the Raymond Nonnatus Foundation at:  www.nonnatus.orghttp://www.nonnatus.org
Fiat Ministry Network YouTube Channel–Programming for families in crisis https://www.youtube.com/user/FiatMinistryNetwork
Sewing Hope Podcast: https://www.patchworkheart.org/the-rhythm-radio/
Information about the Mercedarian Order can be found at www.orderofmercy.org.
Have a blessed remainder to the Thanksgiving weekend and a beautiful beginning to Advent, and hope to see all of you at the conference!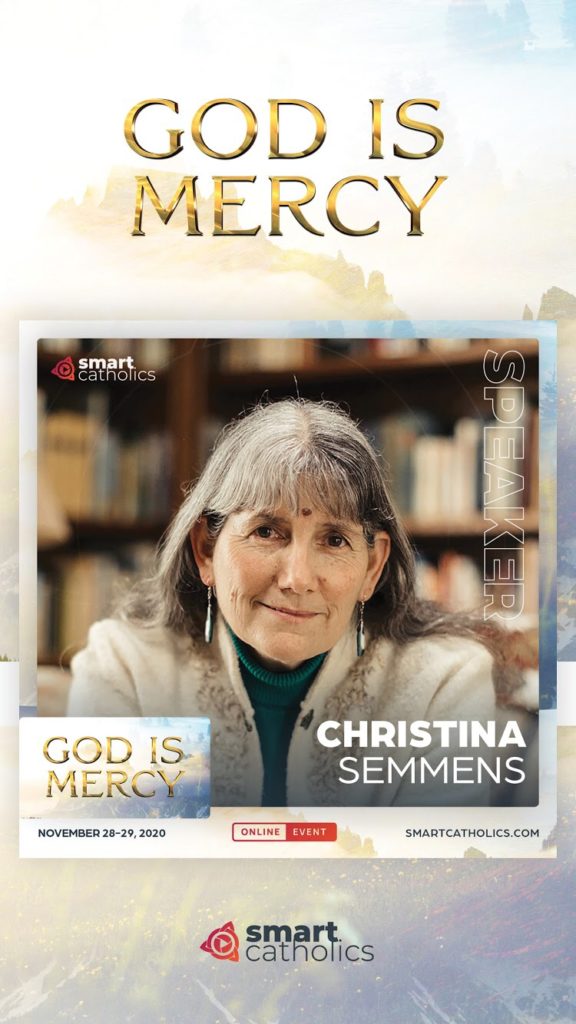 Christina Semmens is a Roman Catholic author, speaker, and coach and host of the Say Yes to Holiness podcast. She currently lives in Fort Payne, Alabama where she strives to live out a life of authentic discipleship in the pursuit of holiness while empowering, teaching and accompanying others in striving to do the same.
If you are enjoying these posts, make sure to get a copy of Christina's latest book, Say Yes: Discovering Purpose, Peace and Abundance in Daily Life either on the Say Yes to Holiness website, or here on Amazon.
Also, if you want to learn more about how to embrace the life God created you for and discover more purpose, peace and abundance in your daily life, then become part of the Say Yes to Holiness Movement! You can do that by either clicking here to join the Say Yes to Holiness Community group hosted on SmartCatholics, or if you prefer Facebook, you can join the Say Yes to Holiness TODAY Facebook group here. Finally, make sure to check out all of the FREE challenges, events and Materclasses that are available at the Say Yes to Holiness Movement on the web.
To stay in the know about all of the upcoming FREE challenges, events and Masterclasses, text SAYYESTOHOLINESS to 66866 to join the Say Yes to Holiness email list and receive not only the Say Yes to Holiness Newsletter, but also be notified whenever Christina posts. Or sign up here for the weekly Say Yes to Holiness newsletter.
Don't forget to check out and listen to episodes of the Say Yes to Holiness podcast here, or go to the Say Yes to Holiness YouTube channel for lots of videos to help you grow in holiness and make your faith an integrated part of your daily life. More information can also be found at: www.sayyestoholiness.com and www.christinasemmens.com