Lori Crock and I first crossed paths in the midst of the recent Say Yes to Holiness Winter Summit. I was really excited to hear about all the work she was doing, so I reached out to see if she could come on to the Say Yes to Holiness podcast, and Lori graciously said yes!
Our conversation revolved mostly about her current efforts to help people become "Holy and Healthy," and there are currently two ongoing initiatives: Fiat 90 and Fit to Serve, and also how much she enjoys being a SoulCore Leader.
If you are unaware, SoulCore incorporates the praying of the Rosary with strengthening, stretching and functional movement exercises. Lori also shared in our conversation how much SoulCore has enriched her prayer life and deepened her relationship with Jesus and his Blessed Mother, so be sure to check out the entire episode here:
Episode 54–"Becoming Holy and Healthy"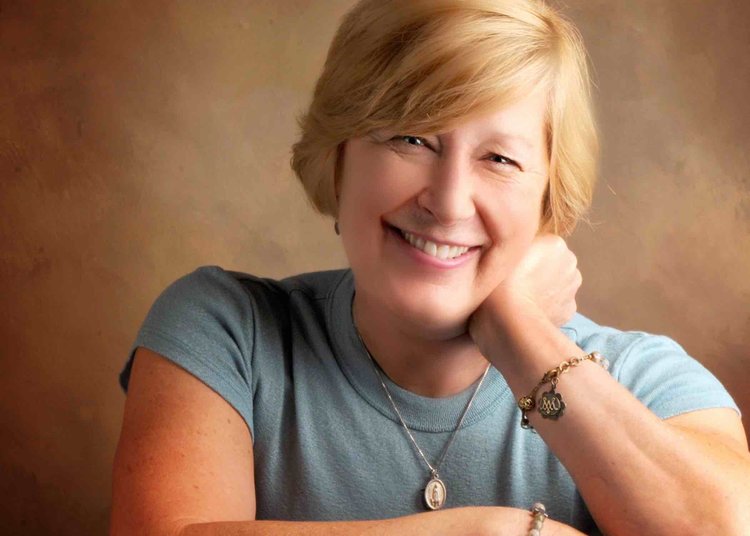 Lori and I share in common a love for writing and support for vocations. Lori has formerly worked in marketing to serve many wonderful Catholic organizations in the Columbus, Ohio area including the Office of Vocations, and seekholiness.com, and she currently writes a monthly column, Holy and Healthy, for her diocesan paper, contributes to the Knights of Columbus newsletter in her parish, and also to the Columbus Catholic Women's Conference blog.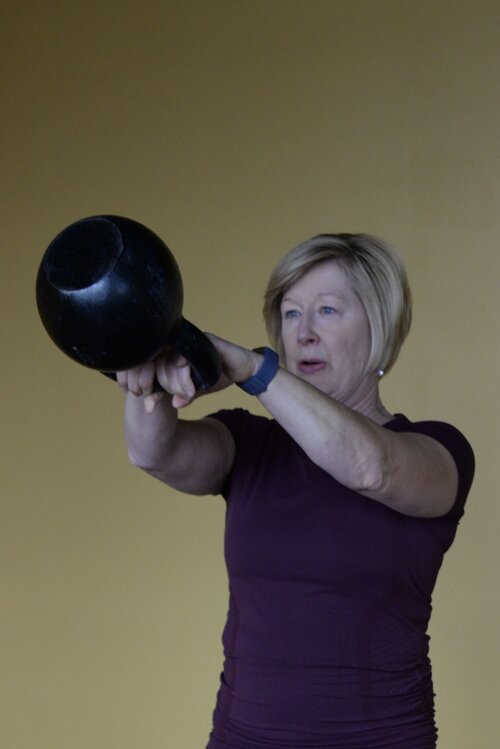 Lori is also blessed to work as a Kettlebell Strength Coach helping all ages and fitness levels get stronger through MoveStrong Kettlebells in Dublin, Ohio.
I hope that you enjoy listening to this conversation with Lori, and receive nourishment for your Head, Heart, Hands and Feet that helps to inspire, encourage and help you become holy AND healthy this Lenten season so you may become the saint God created you to be, and that you keep doing WHATEVER IT TAKES to keep striving for holiness during this Lenten season.
Listen to: Episode 54–"Becoming Holy and Healthy"
If you prefer to watch thisepisode of the Say Yes to Holiness Podcast instead, you can find it here on the Say Yes to Holiness YouTube channel!
And in case you missed the last podcast episode, here is:
Episode #53–"7 Daily Choices to Transform Your Relationships and Your Life"
Thanks for your support, and hope you join me for additional conversation again soon!
To learn more about Lori and her work, go to: http://www.holyandhealthycatholic.com/
Christina Semmens is a Roman Catholic author, speaker, and coach and host of the Say Yes to Holiness podcast. She currently lives in Fort Payne, Alabama where she strives to live out a life of authentic discipleship in the pursuit of holiness while empowering, teaching and accompanying others in striving to do the same.
If you are enjoying these posts, make sure to get a copy of Christina's latest book, Say Yes: Discovering Purpose, Peace and Abundance in Daily Life either on the Say Yes to Holiness website, or here on Amazon.
Also, if you want to learn more about how to embrace the life God created you for and discover more purpose, peace and abundance in your daily life, then become part of the Say Yes to Holiness Movement! You can do that by either clicking here to join the Say Yes to Holiness Community group hosted on SmartCatholics, or if you prefer Facebook, you can join the Say Yes to Holiness TODAY Facebook group here. Finally, make sure to check out all of the FREE challenges, events and Masterclasses that are available at the Say Yes to Holiness Movement on the web.
To stay in the know about all of the upcoming FREE challenges, events and Masterclasses, join the Say Yes to Holiness email list and receive not only the Say Yes to Holiness Newsletter, but also be notified whenever Christina posts. Sign up here for the weekly Say Yes to Holiness newsletter.
Don't forget to check out and listen to episodes of the Say Yes to Holiness podcast here, or go to the Say Yes to Holiness YouTube channel for lots of videos to help you grow in holiness and make your faith an integrated part of your daily life. More information can also be found at: www.sayyestoholiness.com and www.christinasemmens.com