Recently, I was interviewed and featured on LadyBoss Blogger, a blog with an audience of more than 200K which seeks to help people, especially entrepreneurs, share their stories, and has the tagline, "Launch, Grow, And Monetize Your Blog And Instagram."
You can check out my LadyBoss Blogger feature "Christina Semmens Helps Women Say Yes To Holiness"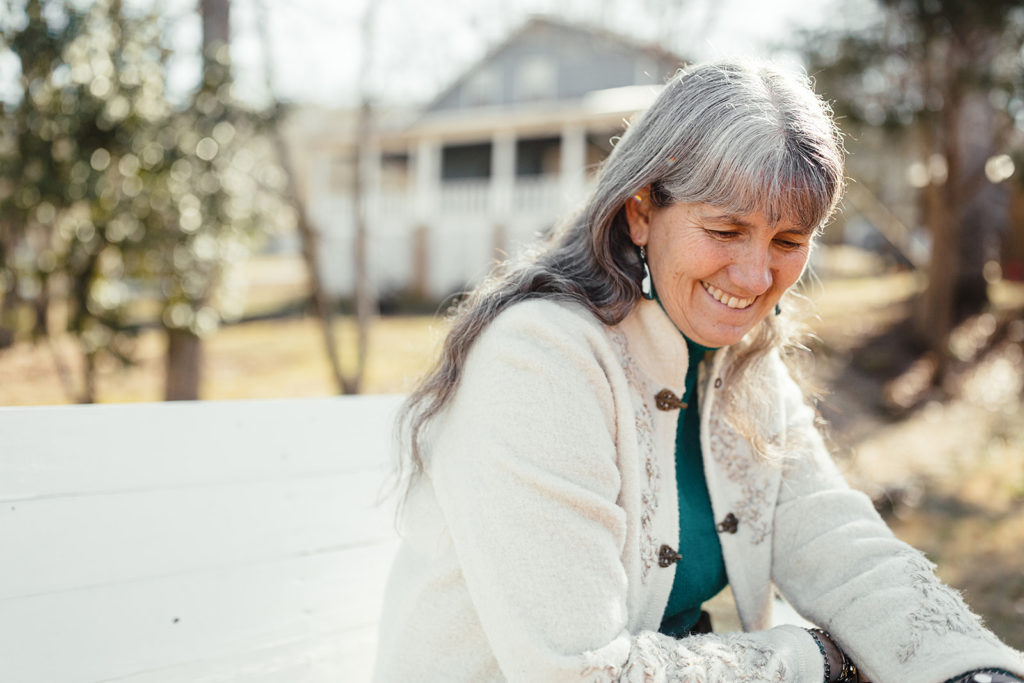 Elaine Rau, the founder of LadyBoss Blogger, has a phenomenal backstory to how she came to be doing what she is doing today, and both of us are similarly passionate about the power of story and how sharing it with others is of vital importance. Elaine shares on her LadyBoss Blogger website:
"I want to encourage you to start your own blog and/or Instagram page and share your God-given story.
How has He been working in your life? How has He challenged you recently? What have you been learning?
Life was meant to be shared, our stories need to be heard. God has given each of us a powerful life story, SO TELL THE WORLD ALL ABOUT IT!
"Be strong and brave. Don't be afraid of them and don't be frightened, because the Lord your God will go with you. He will not leave you or forget you." – Deuteronomy 31:6"
I couldn't agree more with Elaine, so I highly encourage you to go and support the work that Elaine and the team at LadyBoss Blogger are doing.
Again, I am super excited to be able to share more about the work being shared through my own blog, and within the Say Yes to Holiness Movement, so make to check out my feature:
Christina Semmens Helps Women Say Yes To Holiness
If you have ever thought about starting a blog or using your IG to be more intentional about sharing your story, then check out all the resources that can be found at: LadyBoss Blogger.
Want to join me in conversation on Clubhouse? Then come join me TODAY (Wed, May 5th) at 11:30amCST. Simply use the link below and join the room entitled "Marian Group" for some great conversation about Mary and all things Marian during this month of May! ​https://www.joinclubhouse.com/event/M1KrLVNN 
Christina Semmens is a Roman Catholic author, speaker, and coach and host of the Say Yes to Holiness podcast. She currently lives in Fort Payne, Alabama where she strives to live out a life of authentic discipleship in the pursuit of holiness while empowering, teaching and accompanying others in striving to do the same.
Click here to sign up for a FREE 15 minute connect call with Christina
If you are enjoying these posts, make sure to get a copy of Christina's latest book, Say Yes: Discovering Purpose, Peace and Abundance in Daily Life either on the Say Yes to Holiness website, or here on Amazon.
To learn more about how to embrace the life God created you for and discover more purpose, peace and abundance in your daily life, then become part of the Say Yes to Holiness Movement! You can do that by either joining the Say Yes to Holiness Community group hosted on SmartCatholics, or joining the Say Yes to Holiness TODAY Facebook group here. For FREE challenges, events and Masterclasses, check out the Say Yes to Holiness Movement on the web.
To receive notifications about all upcoming events and receive the weekly Say Yes to Holiness Newsletter. Sign up here.
Subscribe and listen to episodes of the Say Yes to Holiness podcast here, and also subscribe and watch the Say Yes to Holiness YouTube channel to be inspired and encouraged on the path towards holiness as you make your faith an integrated part of your daily life. More information can also be found at: www.sayyestoholiness.com and www.christinasemmens.com